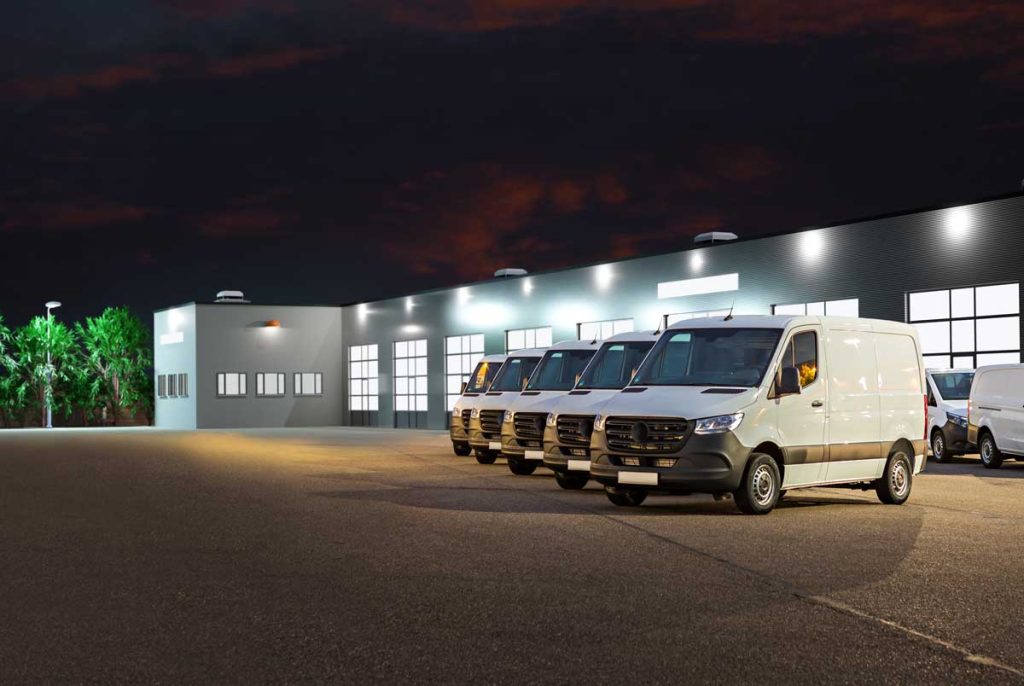 Successfully managing a large commercial fleet requires a systematic approach from nearly every angle, including fuel costs and tracking. The transportation and delivery of goods must function smoothly and efficiently for maximum profits, optimal customer satisfaction, low turnover rates, and more. Fleets have a lot of moving parts, so implementing a fuel management program and related facets can very well mean the difference between success and failure at the end of the day.
Nearly any business can benefit from a comprehensive fuel management program. However, finding one that fits your business model can be a difficult process.
Guttman Energy Fleet Fuel Card program offers businesses the chance to track and manage their fleet from a single access point by utilizing our customer portal. This keeps fuel management control in your hands, so you can get a better handle on what's going on with your fleet, in real-time.
Benefits of Fuel Reporting Software
A fuel reporting software is any computer program that allows you to track and manage your fleet. Typical features include monitoring fuel costs, fuel types and individual employees. At its core, fuel reporting software gives you complete control over your entire fleet in one convenient package.
When it comes to the benefits of fuel reporting software, it can save your business money with expenses such as fuel, and more.
You'll also be able to combat issues such as overspending, unauthorized use of fleet fuel cards, and inaccurate record-keeping to streamline your fleet management processes in an easy-to-use platform.
Rather than obtaining a business credit card from a separate bank, fleet cards allow you to house all your fueling costs in one place.
Small Businesses
Fuel management software works well for small businesses who may be working on tight budgets. In many cases, these businesses are counting every penny to maximize every drop of fuel in their vehicles.
Saving money and tracking expenses lays the groundwork for expanding and increasing profits, which can help a business sink or swim in most cases. Better management of fueling a fleet can lead to more capital available for expansion down the road.
Medium Businesses
Surviving as a small business is one thing but thriving as a medium-size business brings with it its own challenges. The growth process can include many growing pains, from employee turnover to mis-matched budgets. That's where fuel reporting software comes into play.
By tracking fuel costs and associated factors, medium businesses can keep an eye on employees and manage their privileges in real time through fuel reporting software.
Again, for a small as well as a medium business, proper management of fuel costs and associated reporting can be critical to business growth.
Large Businesses
Businesses that are smaller tend to have it a bit easier when it comes to managing the workforce. After all, with so few employees, problems that arise can typically be solved quickly. However, when it comes to large businesses, the size of the company can sometimes be a detriment to resolving issues, or even becoming aware of them in the first place.
With fuel reporting software, however, that's not always the case. In fact, this software can be a valuable resource in terms of managing employees as well as keeping track of the vehicles within the fleet.
Reporting accurate fuel costs and related factors is essential for large businesses if they want to continue down their path of success and focus more on client relations and building the business.
Municipalities
Municipalities and city governments are often highly restricted in terms of spending, due to their nature as a public service.
Fuel reporting ensures that drivers in any subservice are driving and spending responsibly. Accountability and transparency are essential to government operations, so fuel reporting should be part of your overall financial plan.
School Districts
With dozens of buses operating every day at no additional cost to parents, school district fuel usage is a sunk cost that must be controlled.
Fuel reporting makes monitoring usage easy and ensures early detection of any abnormal spending.
Owner-Operators
As an owner-operator, your company's margin is your livelihood. Fuel reporting is a great way to maximize margin and keep your fleet running smoothly.
Plus, with a fuel card and fleet management system, you make fuel spending far more predictable and streamlined. With route planning and logistics taking up a lot of your time, it pays to have a fuel spending control system in place.
Fleet Managers
Fleet managers are responsible for optimizing a fleet of vehicles, which means fuel reporting is critical.
You can't afford to leave anything to chance regarding fuel usage, and driver spending. A reporting software can take a load off your back, so you can focus on ensuring driver comfort and order timeliness.
Couriers
Whether you're a FEDEX ISP Contractor, Final Mile, White-Glove, or Line-Haul courier company, we will create a custom solution that fits your specific fleet's needs. If you have different kinds of equipment from sedans to semis, we will put together a program that maximizes the benefits for all aspects of your fueling needs. If you have multiple locations or distribution centers, we will provide separated reporting that allows you to run P&L statements for each location.
Now that we've talked about the software, let's dig a little bit into what a fleet card is and how it works.
Fleet fuel cards are, on the surface, a simple way for your fleet to stay powered as it completes business transactions. Employees are issued a fleet fuel card and they use it at various gas stations in their journeys, to track what fuel expenses they incur.
A fleet card can be much more than that for most businesses. Rather than just tracking employees and fuel expenditures, these fleet fuel cards can be used in many ways.
The best fleet fuel cards offer discounts on fuel prices at almost any major gas station.
With these features in mind, how can a fleet card benefit your business?
Benefits of a Fleet Fuel Card for Fuel Purchases
For many, the answer to that question concerning a fleet card comes in the form of exclusive discounts at participating gas stations, as well as help with fraud loss coverage.
Used correctly, fleet cards can control fuel expenses with no monthly fee. The best fleet fuel card allows you to control fuel expenses, set spending limits, and fuel your business vehicles. A fuel card can help maximize discounts at the gas station. Fleet fuel cards work to increase fuel savings and get the lowest fuel prices.
Fleet Card Customer Portal: Comprehensive Fuel Management System and Reporting Tool
Guttman's fleet card customer portal is a cloud-based fuel reporting software program that allows you to control a number of aspects of your fleet management, from vehicles and employees to fuel transactions. You also have the availability to download reports to Microsoft Excel so you can share results between members of your company to provide accurate real-time information.
Here are some of the benefits of implementing a customer portal into your fuel management system:
Real-time transactions
Weekly/monthly breakdown of vehicles/drivers and fuel card transactions
Restrict and/or limit fleet card purchases, day/time, and transactions per day
Easily report data for IFTA reports
Single location for all your data
While not every company may use all these features, they certainly can come in handy both in day-to-day business as well as during business growth.
Guttman Energy Fleet Card Program
Guttman Energy has been in the industry for over 90 years and is recognized at many major retail fuel locations nationwide. Our goal is to forge long-lasting relationships by honoring our 5 main principles: respect, lead, collaborate, serve, and solve. We know what it takes to save money when it comes to fuel purchases, and we're not shy about helping your business maximize efficiency to increase both profits and savings to benefit the future of your endeavors.
Our fleet fuel cards, and related programs have helped a number of businesses big and small take hold of their fleet and manage costs for greater success.
Perks of a Fleet Card Program
These additional benefits can provide the basis for complete control over your fleet fuel management program:
We won't shut off your fuel card if you exceed your credit limit
There are no volume or time commitment contracts
Simple IFTA reporting
No account fees
No charge for replacement fuel cards, including lost or stolen cards
Fleet card is accepted at over 65,000 gas stations around the country
Fraud protection
As you work with Guttman Energy's Fleet Card Program, you'll be matched with a single dedicated fleet card representative. They can help you through the entire process and provide you with a reliable resource for any questions you might have.
Conclusion
Take charge of your vehicle fleet and related fuel costs with Guttman Energy Fleet Fuel Card customer portal reporting tool. Leveraging both fleet fuel management programs can benefit businesses in every iteration, from small businesses just starting out to large businesses gaining ground. Guttman Energy is your go-to resource for fleet fuel management, with no account fees, no contracts, and a dedicated team ready to help you keep your vehicles on the road and your fuel costs down.