A Fleet Card with Real Power
No Fees. No contracts. Just customer service made simple.
The Guttman Energy fleet fuel card was designed with trucking fleet managers in mind. Guttman Energy has been fueling transportation since 1931. That's a lot of miles, fuel, and experience. Accepted at more than 65,000 service stations, truck stops, and fueling centers around the United States, so your drivers are never far from a participating location.
Browse our directory or search by location to find a station near you.
We provide fleet card solutions, both big and small, across many varied industries and trade classes. Whether you're the COO of an asset-based company or an Operations Manager for a fleet of Owner-Operators, have a look at just some of the industries in which we can help serve and provide solutions:
Over-the-Road Transportation
Construction
Oil Field Services
LTL / Regional Carriers
Charter Buses
Agriculture
Rail
Food Service
Manufacturing
Waste Management
Another way to pay
Take advantage of our credit card payment program for total convenience.
No Fees
For starters, you'll never pay a fee. No up-front or hidden payments. We won't even charge for replacing a lost card.
No Contracts
Say goodbye to contracts. Once you try us, we're confident you'll stay — but you're free to drop out, any time. No restrictions, no penalties!
Customizable Program
We don't believe in a one-size-fits-all program, we customize our program to your specific needs. Unlike inflexible bank-based plans, ours won't freeze your account before giving you a chance to discuss any issues with your personal Guttman representative.
Always Accessible
Speaking of customer service: Are you tired of wasting time trying to find a fuel-card representative who remembers who you are? The Guttman representative you meet when you join is the personal contact you'll work with, every time.
Guttman Energy Fleet Fuel Card Benefits
It pretty much solves everything.
Dedicated Guttman Energy account representative
Accepted at more than 65,000 service stations nationwide
No hidden fees, no contracts, no early cancellation charges
Pricing programs customized to your specific needs
Real-time reporting programs tailored to your operation
Avoid card "cut-offs" when credit limits are reached
Simplified IFTA Reporting
Comprehensive fraud protection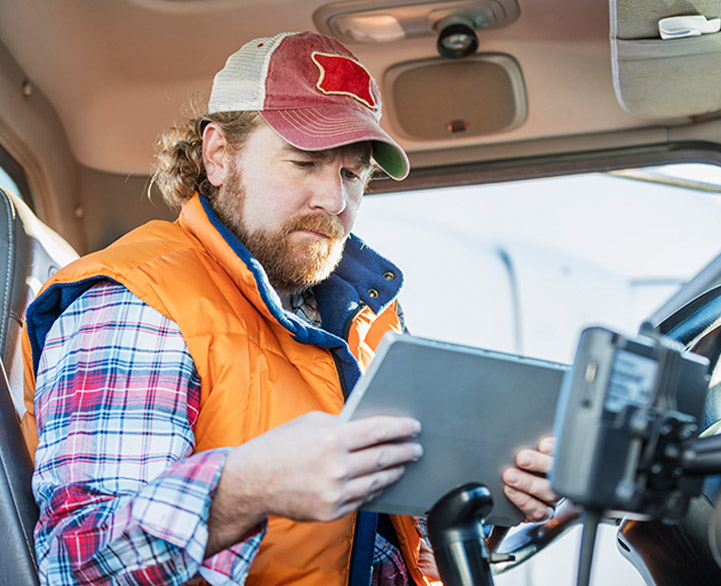 How to Gain Greater Control of Your Fleet
Register and Learn More
Fleet Fuel Card Case Studies
Convenience. Control. Customization.
Guttman Energy's fleet fuel card customers realize measurable cost savings and no-nonsense service. But don't take our word for it. We invite you to explore a few case studies that make our case. See how the Guttman fleet fuel card is helping people like you manage costs and card use, every day.
Edible Arrangements Group Advancement Association (EAGAA)
Effective at any scale.
BDR Express, Inc.
Saving fees & gaining peace of mind.
Fleet Card Fueling
In order to cost-effectively service a rapidly expanding geography, Stutzman needed a larger network of fueling stations.
Integrated Fuel Management
Site Water Management Company was looking for a single supplier to service their over-the-road and bulk tank fueling program.