Fueling Better Outcomes
Programs designed to maintain quality
Guttman Energy takes the extra step to ensure our customers have the knowledge, tools, and, most importantly,
the right storage procedures to ensure fuel quality. Through our operability programs and our market analysis,
we empower our customers with the ability to control and monitor the quality of their fuel supply. We provide
insights on the latest federal and state regulatory issues, keeping our customers informed on any changes
that will impact their operation.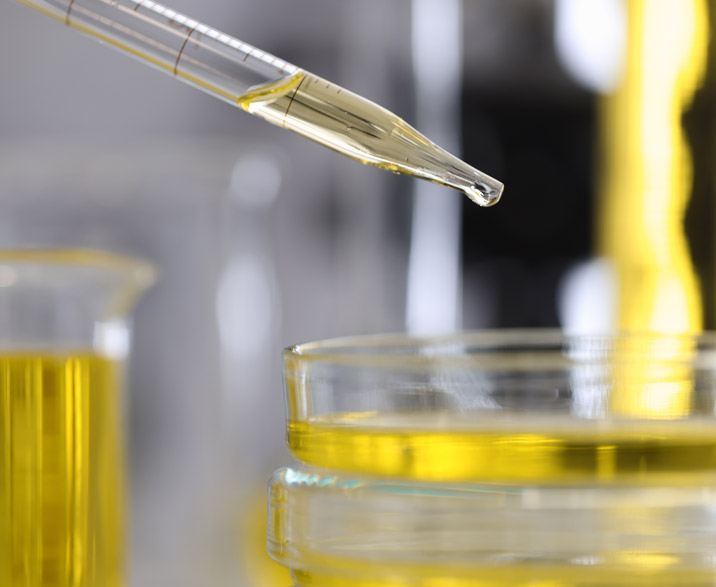 Guttman Energy employs proactive and reliable methods to ensure that our customers get the quality of fuel that they require to move forward. Our fuel verification, surveillance, and optimization (VSO) program involves drawing samples at predetermined intervals and sending them for lab analysis to test for signs of any problems long before they become blatant issues. During winter months samples are tested for cold-temperature operability and water content, during the remainder of the year, samples are tested for microbial contamination and water content. If a problem is found, a Guttman fuel operability specialist will work with you to take you through the results, discussing solutions that are customized to your needs.
Fuel operability issues are an obstacle to efficiency and a massive time consumer, posing a real threat to the progress of your business. Thankfully, our experienced professionals work with you to make solving these problems as stress-free as possible. Guttman Energy provides on-site tank sampling by a trained professional who will check for water, microbials, fungus, yeast or weather-related problems. After laboratory testing and analysis, we'll help you to create solutions that are not only conducive to your energy needs but will work to prevent issues in the future.
If pollutants are found in your storage tank, Guttman Energy will work with you to review and customize the options we can provide for solutions. Aside from possibly introducing additives and other measures to address the immediate problem, we will proactively identify and correct the root cause to prevent future occurrences and ensure optimal quality.
When freezing temperatures compromise fuel operability and threaten operations, the results can be devastating. With Guttman, we will proactively combat weather-related operability issues in a manner that is tailored to the needs of our customers. Personalized fuel treatment plans and industry intelligence allows us to optimize your fuel. Working with industry-leading manufacturers, we identify the additives that are both economically and scientifically proven to be a valuable treatment program for your situation. Combined with our complete line of specialty additives and our extreme weather expertise and planning, we help your fuel adapt so that businesses can thrive, regardless of the season.
Guttman Energy is a different kind of fuel supplier. We spend a lot of time thinking about fuel tanks, dispensers, filters, card-readers, and automatic tank gauges. We keep up to date on the latest equipment developments, regulations, and equipment maintenance best practices, so you can concentrate on other aspects of your core business.