Our Safety Commitment
At Guttman Holdings, safety is an intrinsic part of our culture—from our drivers and managers to our senior leadership, and every member of our team. We believe that safety is everyone's responsibility, and as an employee-owned and led Company, we all take that commitment very seriously. Cultivating a culture of safety is a top priority for all of us.
Just as we seek to continuously improve the services that we provide to our customers; we are involved in continuously improving practices and procedures that will make our workplace even safer for all our employee owners. Our goal is always zero accidents or injuries. We require that our employee owners perform their jobs in a manner that ensures their safety, our customers and the public's safety, as well. Guttman Energy is ISNetworld- and PICS-certified.
Safety in Every Decision
Our commitment to safety includes incorporating safety across all facets of our business. We require background checks for all of our employees and hire only experienced drivers. We monitor weather patterns and install event recorders in our trucks to ensure optimal conditions for deliveries and mandate that if a delivery is deemed unsafe, it will remain unscheduled until the situation is resolved.
Four-Tiered Safety Infrastructure
At the top level, our Executive Safety committee establishes best practices and protocols for Company-wide safety and security. Safety committees determine how those protocols can be best implemented, as well as discuss any potential safety issues. Safety champions then take the safety information back to their teams within the organization and serve as advocates and liaisons between the safety committees and the rest of the team. This process is how safety practices are distributed and implemented to the fourth tier: all Guttman employees.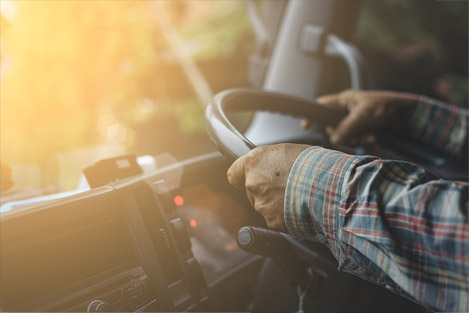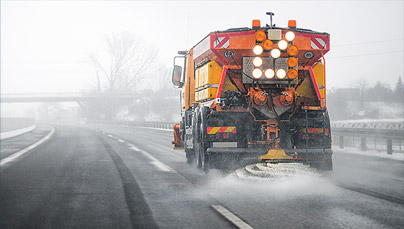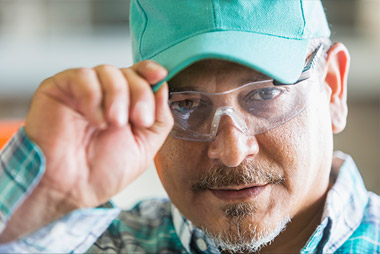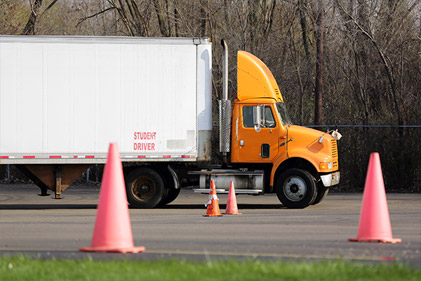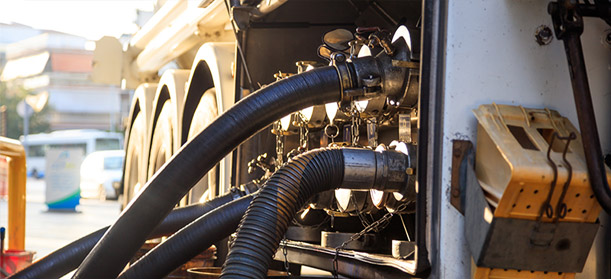 Robust Safety Training
We understand that safety starts with the proper training. Our world-class education programs often exceed regulatory requirements to meet high Company standards. Our employees are well-prepared to do their jobs and ensure their own safety and the safety of others. Smith System training is required for all of our professional drivers and is highly encouraged for all employees. Additional training programs include OSHA 10 and Safeland.
Safety Recognition
Our driving employees are dedicated to delivering products every day incident-free and error-free. They deliver this promise of high-quality service and are recognized quarterly for their efforts with a safety incentive package that reflects outstanding
continued performance.