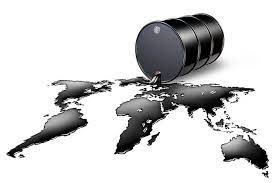 There is an endless supply of breaking news events that are impacting the oil market daily. China, India, OPEC, inflation, South America, and of course, the Russia/Ukraine war are all big item headlines that have gotten us to a market where both WTI and Brent have climbed above $114/BBL. Let's explore some of these headlines and why they are driving the price hike for crude. [1]
China announced today that they will ease the lockdown restrictions in Shanghai starting next week and return to normal life as early as June 1. This signals that China's demand will come back online after they cut refining 11% in April due to weakening demand. This news comes in the face of OPEC+ missing their target April production by 2.7 million Bpd. Even as Russian barrels make it into China, the fact remains that demand will increase, and inventories continue to draw down amid missed production targets.[2]
Russian barrels have also landed in India in an impactful way. Russia became the 4th largest supplier to India, up from 10th, in the month of April. Imports from Russia to India are expected to grow in May by at least 6% to 487,500 bpd. The export rate from Russia, coupled with the termination of lockdowns in Shanghai, suggests the world market will likely be impacted with a need to supply more barrels.[3]
The Russia Ukraine war has played a leading role in oil price volatility. One main component that tends to be overlooked is the natural gas play. Natural Gas prices in the US have soared to above $8. In addition, Russia will begin to curtail supply abroad next week. As natural gas prices continue to climb, utilities will have to make a choice of utilizing natural gas or diesel to supply the grid. Diesel consumption will increase as the cheaper alternative that generates larger returns, causing rising prices for both distillates and oil.
In conclusion, Goldman Sachs is predicting $150 crude oil. While that price may not be sustainable long term and will most certainly cause demand destruction, the fact remains that oil will continue to be an expensive commodity. Most headlines indicate a recovering demand and tight supply for the rest of 2022 and into 2023. To ensure your supply isn't disrupted, please reach out to a Guttman sales team member for more information.
[1] https://oilprice.com/Energy/Crude-Oil/OPEC-Cuts-Global-Oil-Demand-Growth-Forecast-Again.html
[2] https://oilprice.com/Latest-Energy-News/World-News/Oil-Prices-Surge-Past-113-As-Shanghai-Signals-End-Of-Lockdown.html
[3] https://oilprice.com/Latest-Energy-News/World-News/Russia-Becomes-One-Of-Indias-Top-5-Oil-Suppliers.html