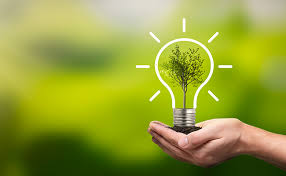 In recent years, more and more companies have committed to net zero goals by 2050 as part of their broader ESG plans. Zero emissions has become a big focus for many businesses, including, transportation fleets big and small, but making it a reality is a very daunting challenge. Many companies are asking the question, "Where do we start?" Recently the U.S released the "U.S National Blueprint for Transportation Decarbonization" (The U.S. National Blueprint for Transportation Decarbonization: A Joint Strategy to Transform Transportation | Department of Energy). This blueprint lays out the strategy for "federal leadership and partnerships to decarbonize the entire U.S. transportation sector". This blog will highlight two key takeaways from this blueprint, as well highlight Guttman Energy's emissions reduction solutions for transportation fleets.
The first key takeaway from this blueprint is that progress will require collaboration from many different entities from fleets, truck makers, nonprofit organizations, energy suppliers, etc. The goal from these groups collaborating, is to bridge the gap in the energy transition to net zero emissions. Decarbonizing will take time and money and purchasing carbon offsets is currently one of the fastest ways to make an immediate impact.
The second takeaway is that we need to look at alternative fuel options like battery electric, hydrogen power, and sustainable liquid fuels. This too will require significant time and funding to scale up. Specifically, smaller companies can't afford to replace their entire fleets with 100% zero-emission vehicles, which are still in the earlier stages of development and aren't readily available in the quantities required.
As part of our continuing commitment to supplier-fleet collaboration, Guttman Energy recently launched a new Carbon Offset program. The newest offering from Guttman Renewables, which already provides renewable fuel options to help companies work toward net zero emissions, this program offers turnkey solutions to help you reach your specific emissions reduction goals by leveraging a range of quality, validated and registered carbon offset projects.
New to Carbon Offsets? Learn more about what they are and how they work by visiting our online overview https://www.guttmanenergy.com/renewables/carbon-offsets/
Take the fork in the road to zero | FleetOwner
The U.S. National Blueprint for Transportation Decarbonization: A Joint Strategy to Transform Transportation | Department of Energy