Unless you have been living under a rock, it is no secret crude oil has been on a tumultuous ride. Crude has long been a commodity that follows up and down trends on traditional cycles. The seven-year boom followed by a year of bust broke cycle in 2015 and saw the oil and gas sector consumed with historic lows, layoffs, and bankruptcies. Oil struggled to regain its dominance at $100+/bbl and E&P Operators scrambled to be leaner and more efficient as $40 seemed to be the new $100.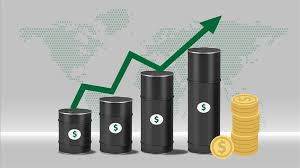 Fast forward to 2019/2020 when oil finally seemed to find a balance. Exploration began to increase, and we saw some promise in drilling rig numbers. COVID-19 ravaged the world oil demand and we saw crude trade negative. COVID-19 kept a death grip on crude for the better part of a year, but 2021 is lining up to be a HUGE year for Crude. The roller coaster ride for crude leading up to 2021 has culminated into ripe conditions for an oil boom!
The API reported a crude draw of 8.537 million barrels far exceeding the 3 million barrel expected draw. While gasoline and diesel added inventories, the EIA reported less production. In the face of refined product inventory increases, prices held and, in some cases, climbed as the supply/demand curve signaled a stronger demand and tightening supply. Crude was trading at 32-month high of near $75 a barrel.[1]
Crude has averaged $65/bbl in April, $68/bbl in May, and is holding above $70/bbl for June. Experts predict that crude will easily surge above $100/bbl and gas prices are likely to follow suit and increase as well. As supply continues to tighten and demand increases oil will continue to climb. The International Energy Agency began Friday urging OPEC to ramp up production while the Saudi Prince urged investors to back oil and gas exploration.[2] Energy investors have been scared off and have shied away from backing E&P operators. The uncertainty leading up to June 2021 has led to less investing for exploration and drastically cut drilling budgets. Mergers and Acquisitions have pushed out many small operators and the larger operators are sticking to smaller and more lean operational footprints that focus more on efficiency and per foot costs.[3]
The new super cycle of $100+/bbl crude is expected to come quicker than anticipated but also may last less than 18 months. Many factors could derail oil futures. New Covid strains that lead to lockdowns are a major concern. Government regulation and emissions standards are also sizeable threats. Despite the oil rally and a looming price explosion, many supers are still being ultra conservative in the Oil and Gas play.[4] Navigating through the ever-changing crude and refined products market is less than ideal so talk to a Guttman sales representative today to secure your success for 2021 and into the future.
[1] https://oilprice.com/Energy/Crude-Oil/Oil-Jumps-On-Significant-Crude-Draw.html
[2] https://www.foxbusiness.com/energy/oil-prices-hit-100-barrel-crisis-looming-energy
[3] https://www.worldoil.com/news/2021/6/16/saudis-warn-an-oil-price-surge-could-follow-reduced-global-crude-exploration
[4] https://www.rigzone.com/news/conditions_ripe_for_oil_price_boom-15-jun-2021-165690-article/