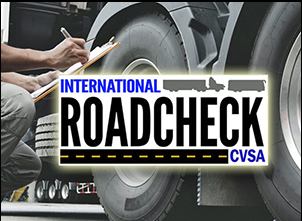 Is your fleet ready for the 72-hour enforcement event set to take place May 17th through May 19th? This is a high-visibility, high-volume commercial motor vehicle inspection and enforcement initiative that occurs annually throughout the United States, Mexico, and Canada. Each year there is a specific focus during the inspection and this year the focus is on wheel ends. In addition to the annual focus, inspectors will also conduct the Level I inspection.
The Level I Inspection will include the following parts of the truck:
All sides of tractor and trailer
Tires, wheels, rims, and hubs
Brakes
Lights
Major safety components
Proper load securement
Drivers should also be sure to have all proper paperwork ready for the Level I inspection:
Driver's License/CDL
Medical Examiners Certificate
Record of Daily Status
Daily Vehicle Inspection Report
Periodic Inspection Reports
Shipping Papers
Vehicle Inspection Certificate
Skill Performance Evaluation Certificate
For this year's focus, wheel ends, inspectors will be checking for the following:
Cracks or unseated locking rings, studs, or clamps
Bent, cracked or broken rims on the inside and outside of wheel rims
Loose, broken missing, or damaged wheel fasteners
Lubricants leaks, missing caps, or plugs
Leaks in the inner wheel seal and/or the tire and valve stem
Proper inflation on all tires
It is always important to make sure your truck is well maintained. If it is, you will likely avoid any violations during the Roadcheck inspection and just as importantly make sure you are safe on the road. A pre-trip inspection prior to each time you get on the road will help make sure you are safe along with those driving around you.
If your truck passes the inspection, that means that no critical violations were found on your truck. You will receive a CVSA decal to display on your truck to indicate that it has passed the Roadcheck. Generally, the decal is valid for three months and a vehicle will not be reinspected during this timeframe. If you or your truck fail inspection, the inspector will restrict the driver or vehicle from travel until the violations have been addressed.
In 2021, there were over 40,000 Level I, II, and III inspections conducted in the U.S. Of those Level I inspections, 20.9% of vehicles were placed out of service. Among all levels of inspection in the U.S., the total out of service rate was 16.5% and 5.3% of drivers inspected we placed out of service. You have one month to make sure you and your truck will pass inspection. Don't be a stat, continue to be safe.
https://www.cvsa.org/news/2022-roadcheck/
https://www.foleyservices.com/news/preparing-for-roadcheck-2022-overview-of-requirements/
https://www.atbs.com/post/how-to-prepare-for-roadcheck
https://www.jjkeller.com/learn/roadcheck-event