President Biden is expected to propose a $6 trillion budget that would have the highest consistent levels of federal spending since World War II.  President Biden's proposal looks to provide sweeping economic overhauls including large investments in education, transportation and combatting climate change.  The proposal is also expected to call for total spending to rise to $8.2 trillion by 2031, which will include projected deficits of $1.3 trillion throughout the next decade.
The bu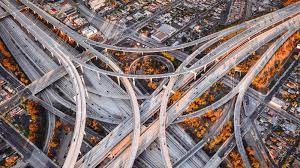 lk of the proposal focuses on the American Jobs Plan and the American Families Plan which seek to upgrade the nation's infrastructure while also expanding the social safety net.  The proposal will attempt to use the federal government's power to help more Americans achieve a middle-class life, while also making the United States more competitive across global industries.  Much of the money would be earmarked for roads, water pipes, broadband internet, electric vehicle charging stations and advanced manufacturing research.  Additionally, the proposal seeks funding for affordable childcare, universal pre-kindergarten, and a national paid leave program.  Military spending would also increase from a true dollar value but would decrease as a share of the economy.  These significant spending proposals are already receiving large pushback from Republican lawmakers who want to know who is going to pay for the increased spending.  President Biden expects to make up much of the necessary funds through increased taxes on corporations and the nation's highest earners, but there are many who are skeptical of the economics behind the plan.
Ultimately this is just a proposal that realistically only highlights the Biden Administration's agenda, it will be up to Congress to approve the federal spending budget.  President Biden has already said that he is not ruling out future initiatives that weren't included in this plan, so we can expect to see continued back-and-forth between the Administration and Congress on how much to spend, where to spend it, and who will pay for it.
https://www.bloomberg.com/news/articles/2021-05-27/biden-s-budget-proposal-raises-annual-spending-to-6-trillion?cmpid=BBD052821_OUS&utm_medium=email&utm_source=newsletter&utm_term=210528&utm_campaign=openamericas&sref=rl5GZj6e
How federal infrastructure investment can put America to work