China's economic outlook and the Delta variant tanker were the most recent forces that led to crudes slip to open the month of August. Brent crude at writing was lower by 2.02% at $73.89/bbl while WTI slipped 2.31% and fell to $72.24/bbl. In mid-July OPEC+ met to discuss growing demand and supply increases. After some stalled talks they eventually agreed to increase production by 400,000 barrels per day. Those agreements in conjunction with the Covid Delta variant seemed to stall crude's climb to a highly anticipated $80-100 per barrel price. The newest outlook for crude seems to have a ceiling of around $75/barrel.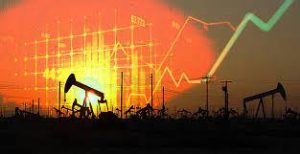 China's economic survey of manufacturing was not flattering as it saw the slowest growth in 17 months, falling off sharply in July. The world's second largest economy stalled amid higher raw materials prices and extreme weather. The official manufacturing PMI slipped to 50.4 in July after a 50.9 in June 2021. While it remains about the 50 mark, that implies economic growth. If it is below 50, it implies economic contraction, like the low we saw in February 2020 of 35.7 during the height of the slowdown for China. Raw materials price increases are currently the biggest concern as manufacturers struggle to not pass on consumer increases and maintain logistics costs. In addition to price increases, severe weather has also contributed to the economic slowdown. Record flooding plagued central China in July helping to stifle the stagnant economy.
The Delta variant has also curbed crude demand as we head into August. China is not alone in the Delta variant struggle as many countries begin to contemplate another round of lockdowns. While vaccination numbers are expected to prevent more lockdowns, the uncertainty has not sat well in the crude futures markets.
Lastly, over the weekend news broke of an Iranian strike on an Israeli manager oil tanker off the coast of Oman killing 1 Brit and 1 Romanian. The strike came as Britain and Iran are working to revive the nuclear accord and create a pathway to end the US sanctions and turn Iranian oil back on to the world supply. Should Iran navigate getting their oil back to the world market we can expect to see more concern for crude futures.