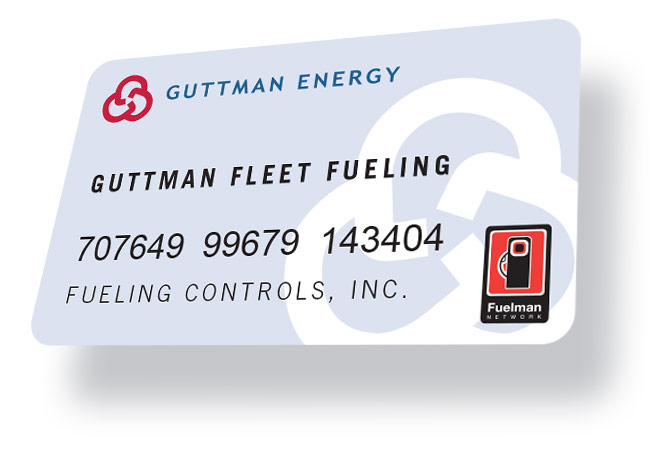 In 2022, many businesses have seen their fuel costs drastically increase with rising retail prices. Even with diesel prices starting to ease, fuel is still one of the single largest expenses for transportation companies, if not the biggest expense. How carriers and companies with large fleets purchase their fuel can make the difference between being profitable and prospering or losing money and struggling. Let's take a look at the two most common ways companies purchase fuel and control this expense, fuel cards and business credit cards.
More Control Over Your Fleet
Control, most business owners and companies want more of it. With a fuel card you gain greater control over fuel spending. They allow fleet managers the ability to set limits on how much fuel can be purchased in a day or week as well as what types of fuel can be purchased. Fuel cards also limit the drivers' ability to purchase only fuel and fleet related supplies, preventing unauthorized purchases of other products. Credit cards offer little in the way of control, placing all the responsibility in the hands of drivers to make the right decision.
Peace of Mind
Along with control, security and fraud protection is a close colleague and fuel cards are the safest way to pay for fuel. Every transaction requires a driver to input their personal driver PIN at the point of sale, a layer of security against lost or stolen cards. Most credit cards only requirement is to be swiped, while some require input of the companies ZIP code. Fleet managers have secure access to online portals with fuel cards where they can change, lock/unlock or deactivate driver PINs their cards. With the additional security provided by fuel cards, coupled with a narrowed window of purchasable goods, providers can increase the level and sophistication of their fraud protection security system.
Saving Your Business Time
Another vital commodity always in short supply is time. Credit cards statements will provide customers with basic spending data such as purchase amounts, merchant ID, and date and time of each transaction. With a fuel card, companies get access to much more data. Drivers are required to input odometer readings and a driver ID/PIN number on each purchase. Fuel card providers compile this fleet data and provide vital reporting, simplifying IFTA tax filing. Often providers can supply customized reports that seamlessly integrate with vehicle GPS software, drastically decreases the IFTA process.
Cost Savings
There's no easier way to increase profitability, than spending less for the same product or goods. Credit cards have, historically and on average, offered 1.5% off fuel spending in some manner, whether that's in the form of cash back, rebates or points. Recently, credit card companies have begun offering higher percentages off fuel, however under closer inspection, these higher saving are limited by volume. Typically, carriers and large fleets will reach their limit in the first week or days of spending in which fuel savings will revert to the standard 1.5% or less for the remainder of the month. Fuel cards are set up to save users money. Competitive discount structures can easily offer double the standard 1.5% of most credit cards. Users of market dependent programs can even save as much as 20 cents per gallon or more depending on the market, type of station and current retail price of fuel.
Under careful examination and comprehensive comparison of the totality of benefits, the decision becomes simple. The best possible way to purchase fuel is with a fuel card. Now all you have to do is decide which fuel card is best for your fleet. Fleet card specialists at Guttman Energy can help you determine which fuel card and discount structure will work best for your fleet.