The oil complex is trading much higher this morning due to a flurry of bullish headlines: increased chances of a federal stimulus package, weaker dollar, oil strikes in Norway, and the development of Tropical Storm Delta.
Democratic Speaker of the House Nancy Pelosi and Secretary of the Treasury Steven Mnuchin have been trying to strike a 2nd federal stimulus package for months, and they may finally get the ball across the goal line thanks to an unforeseen development: President Trump's positive COVID-19 test. Despite reports of some adverse conditions, like receiving supplemental oxygen, Trump's doctors and staff are reporting today he is doing better and may be released from Walter Reed hospital as soon as this afternoon. Trump's experience may force his Republican colleagues to negotiate a deal very soon with the Democrats after he tweeted Saturday "OUR GREAT USA WANTS & NEEDS STIMULUS. WORK TOGETHER AND GET IT DONE. Thank you!" This has the equity market trading higher and dollar trading weaker (the dollar weakens because more money infused into the economy diminishes its value) which is pulling energy prices higher.
Another factor rallying the oil patch today is news of the six Norwegian oil rigs that are shutdown due to a strike from its workers. This will cut production by about 330,000 barrels per day. This is not expected to last very long or hamper the global supply picture, but is certainly adding to today's bullish sentiment.
Lastly, Tropical Storm Delta has developed and is forecasted to become a hurricane in the Gulf of Mexico later this week. Its current projected path is for it to turn north towards the Louisiana/Mississippi coast with a potential landfall on Friday. This will likely keep oil traders on edge this week as they monitor the strength of this storm and its impact on offshore oil production and the refineries on the coast.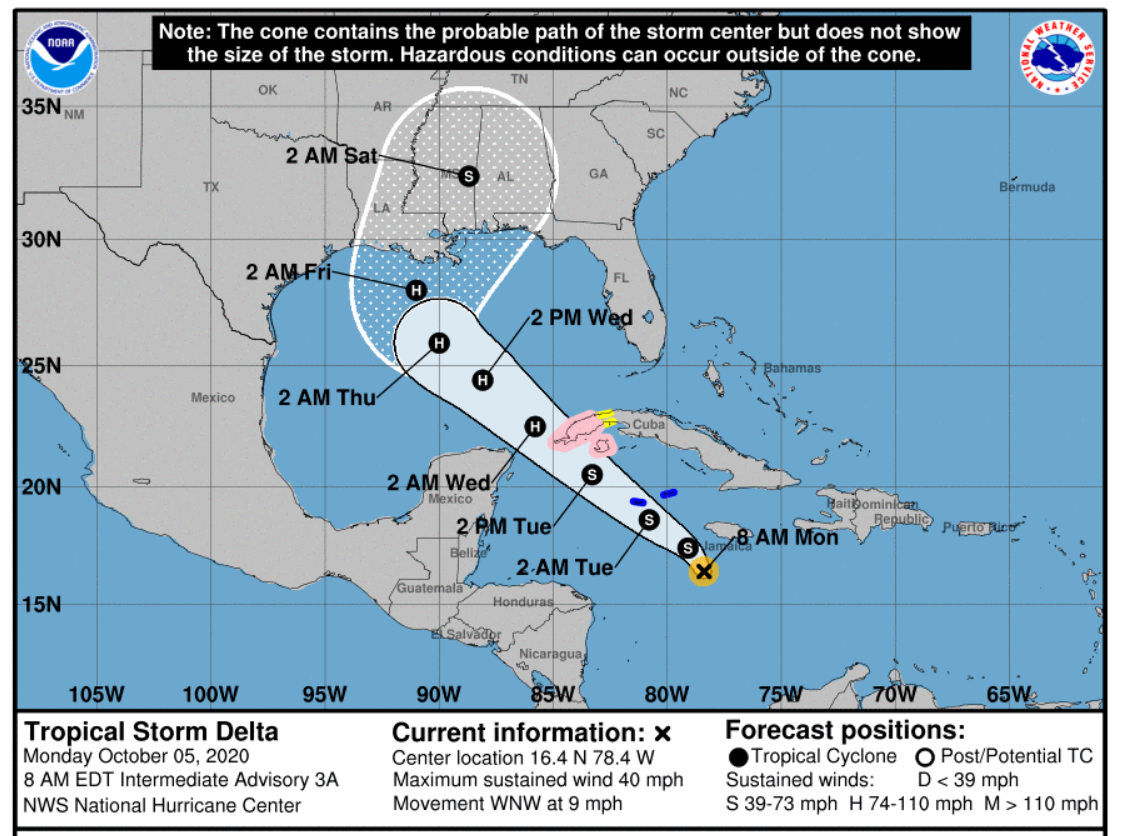 WTI prices are currently trading higher by $2.30 to $39.35/barrel, gasoline is up by $0.0871 to $1.2106/gallon, and diesel trades higher by $0.0564 to $1.1414/gallon.
https://www.reuters.com/article/us-global-oil/oil-rebounds-on-trump-health-update-norway-shutdowns-idUSKBN26Q058