Earlier this week, over 700 women and men attended Accelerate! Conference and Expo by Women in Trucking. The conference took place over three days in Dallas, Texas with some of the top women leaders in the transportation industry.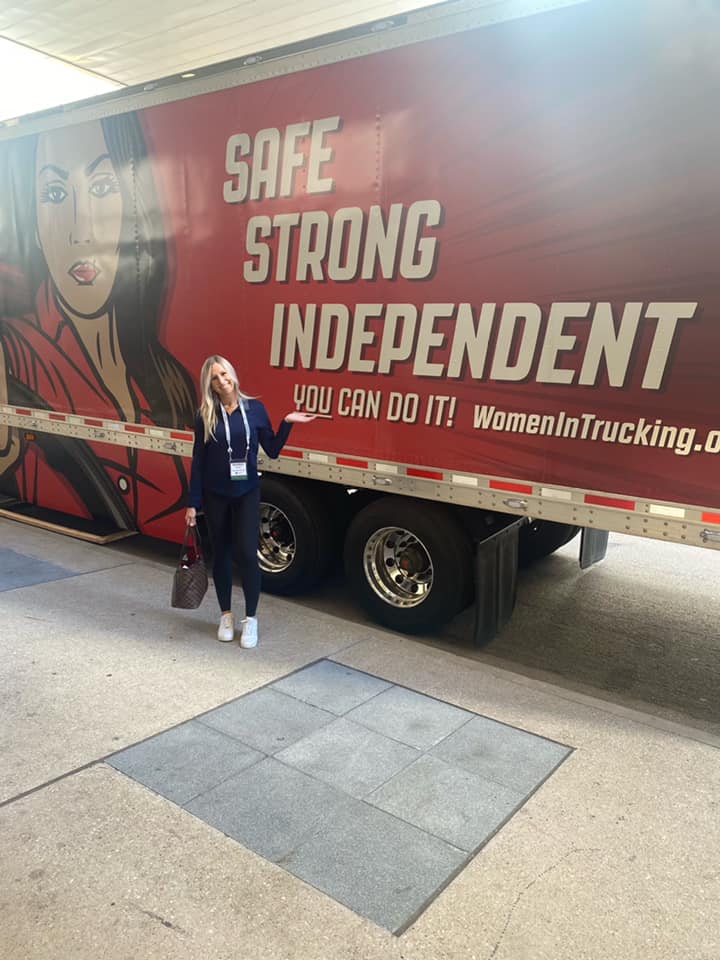 The Women in Trucking Association is a non-profit organization with a mission encouraging the employment of women in the trucking industry, promote their accomplishments, and minimize obstacles women are faced with working in the industry.  Numerous speakers presented over the three days along with over 75 companies exhibiting.
I had the honor of representing Guttman Energy at the conference as an exhibitor. Over the course of three days, I spoke to over 100 companies, men and women, who work in the trucking industry. Not only did I learn about various aspects in the industry, but I was also able to connect with interesting, knowledgeable individuals which will in turn help me better myself as a woman working in the industry.
The official magazine of Women in Trucking, Redefining the Road, recognized and awarded several companies at a recognition ceremony Monday evening. These companies and individuals were awarded for being the 2021 Top Companies for Women to Work For, Top Woman-Owned Businesses, and Top Women to Watch in Transportation. I was honored and proud to accept the award for Guttman Energy for being one of the 2021 Top Companies for Women to Work for in Transportation. Guttman Energy was recognized for having a corporate culture that fosters gender diversity, competitive compensation and benefits, and flexible hours and work requirements.