On Tuesday, President Donald Trump announced to the world that the United States will be withdrawing from the Joint Comprehensive Plan of Action, commonly referred to as the Iran Nuclear Deal. This move marks a split between the US and its European allies, notably Germany and France whose leaders have been urging President Trump fix the existing agreement instead of pulling out entirely.
Mr. Trump stated that "At the heart of the deal was a giant fiction," and that the US will re-impose sanctions against Iran. These sanctions will certainly target Iran's oil industry, which is currently shipping more than 2 million barrels to their customers in Asia and Europe every day. While the possibility of Mr. Trump working with his European allies and Iran to negotiate a fix before the July deadline on banking-related penalties exists, experts find it highly unlikely.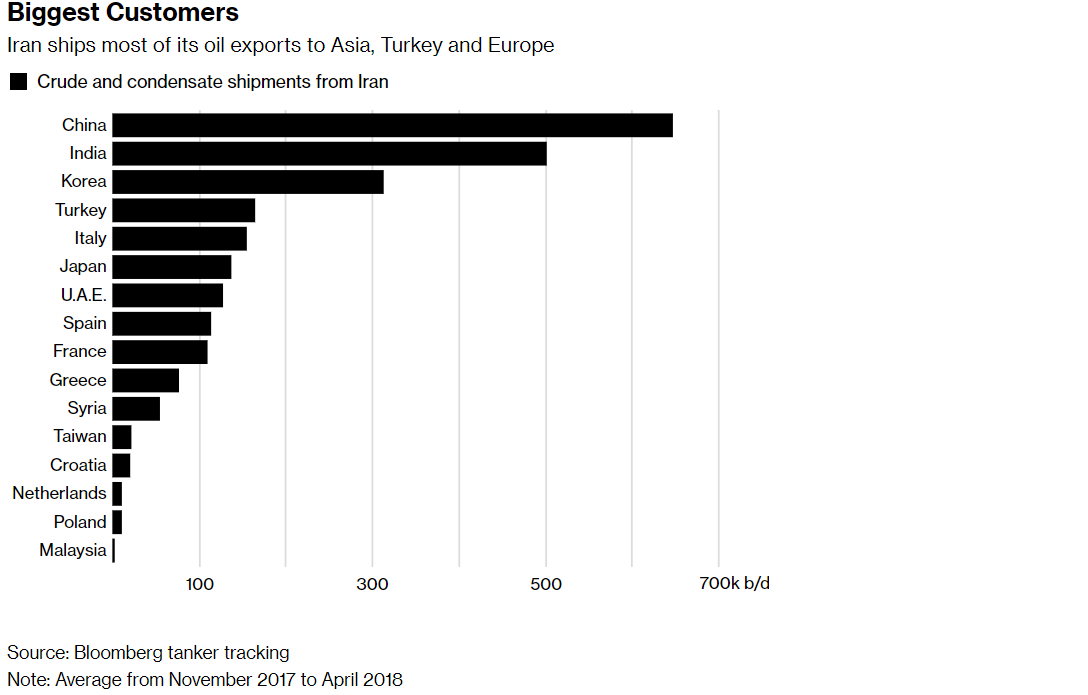 It is currently unclear whether the other signatories of the agreement will follow the United States in this decision or if they will continue to work with Iran under the agreement. France, Germany, and the United Kingdom have already come out and said that they will continue to abide by the agreement. Mr. Trump does have a firm supporter in Israeli Prime Minister Benjamin Natanyahu, who last week made the case that Iran had deceived the international community about their nuclear program and its use for peaceful purposes. However, both President Trump and Prime Minister Netanyahu have not provided any evidence that Iran had violated the agreement since it took effect in 2016.
Moving forward, Iran could continue to operate within its obligations under the nuclear deal as long as Europe maintains their commitment. The European signatories would need to seek waivers and exemptions from incurring penalties related to doing business with Iran. The situation is still evolving and the impacts of the United States decision will be felt by the international community in the coming weeks and months.
https://www.bloomberg.com/news/articles/2018-05-08/trump-s-iran-decision-what-s-at-stake-for-global-oil-market
https://www.washingtonpost.com/politics/trump-will-announce-plans-to-pull-out-of-iran-nuclear-deal-despite-pleas-from-european-leaders/2018/05/08/4c148252-52ca-11e8-9c91-7dab596e8252_story.html?noredirect=on&utm_term=.a524d54b3c48
https://www.theguardian.com/world/live/2018/may/08/iran-nuclear-deal-donald-trump-latest-live-updates
https://www.nytimes.com/2018/04/30/world/middleeast/israel-iran-nuclear-netanyahu.html44https://www.cfr.org/backgrounder/impact-iran-nuclear-agreement
https://1v1d1e1lmiki1lgcvx32p49h8fe-wpengine.netdna-ssl.com/wp-content/uploads/2018/05/1525738340-Donald-Trump-and-Hassan-Rouhani-960×540.jpg