Encyclopedia Britannica defines VLCCs as, "Very large crude carriers. These ships, with a length of some 330 metres (1,100 feet), have capacities between 200,000 and 320,000 dwt (Dead Weight Tonnage). They carry in the area of two million barrels." Historically these enormous ships carry crude oil around the world including imports into the United States, but until recently the United States Gulf Coast petroleum terminals were too shallow to accommodate these vessels.
The current supply picture has provided an opportunity for USGC refiners to benefit by exporting large quantities of crude overseas and the most efficient route is to use VLCCs. According to Reuters, "As U.S. oil companies fear Chinese tariffs on U.S. crude, and as Gulf Coast ports become more efficient at loading Very Large Crude Carriers, known as VLCCs, which can carry roughly 2 million barrels of oil, U.S. exports will "go into more and more markets in Asia," said Olivier Jakob, head of Petromatrix." While it is clear there is a need, the current infrastructure does not exist.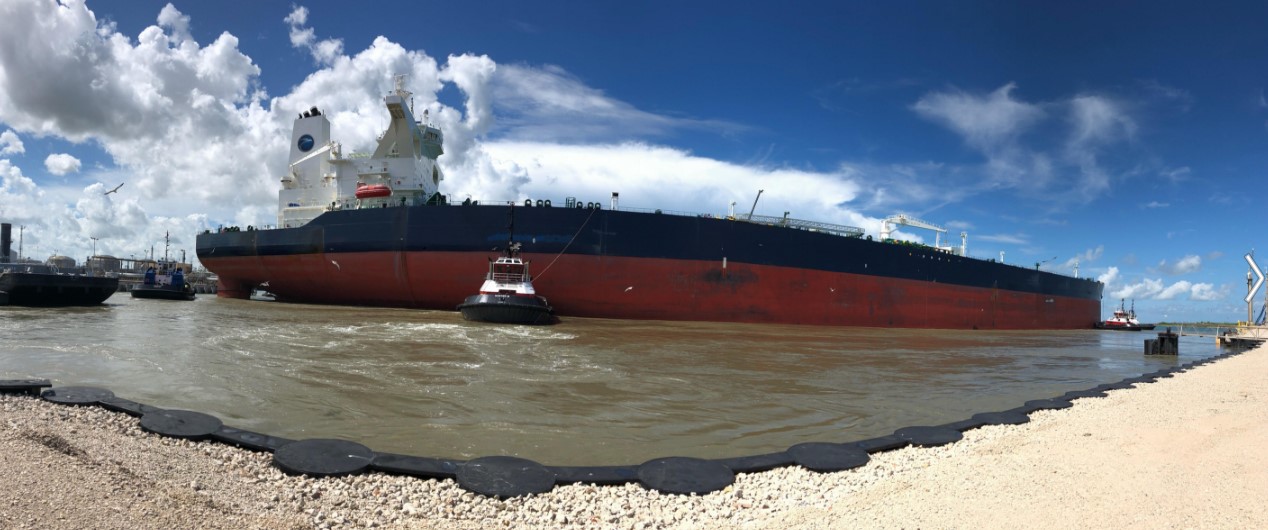 Unfortunately there are not many ports capable of docking VLCCs and therefore there exporting use is limited. According to an article on oilprice.com, "While U.S. production is growing and Permian production is booming, there isn't a port along the Texas Gulf Coast that is able to load 2 million barrels of oil in one tanker because of the shallow waters close to the coast. So Enterprise Products Partners is planning to put its oil terminal offshore, some 80 miles off the coast to accommodate the huge VLCCs." There are still many hurdles in place for Enterprise Products' plan including permitting and the actual construction of this facility.
However, these ships are currently underway, "The second VLCC to partially load in the Houston Ship Channel was seen docked at the Enterprise Products' Texas City facility on Monday, according to cFlow, Platts' trade flow software. The Eagle Victoria, with a capacity of more than 2 million barrels, arrived on Saturday. A cargo was fixed to the vessel for mid-July loading by SK Energy for delivery to South Korea for a lump sum of $4.8 million, according to Platts fixtures report." Unfortunately the global supply picture is as hard to predict as the fairways at Carnoustie.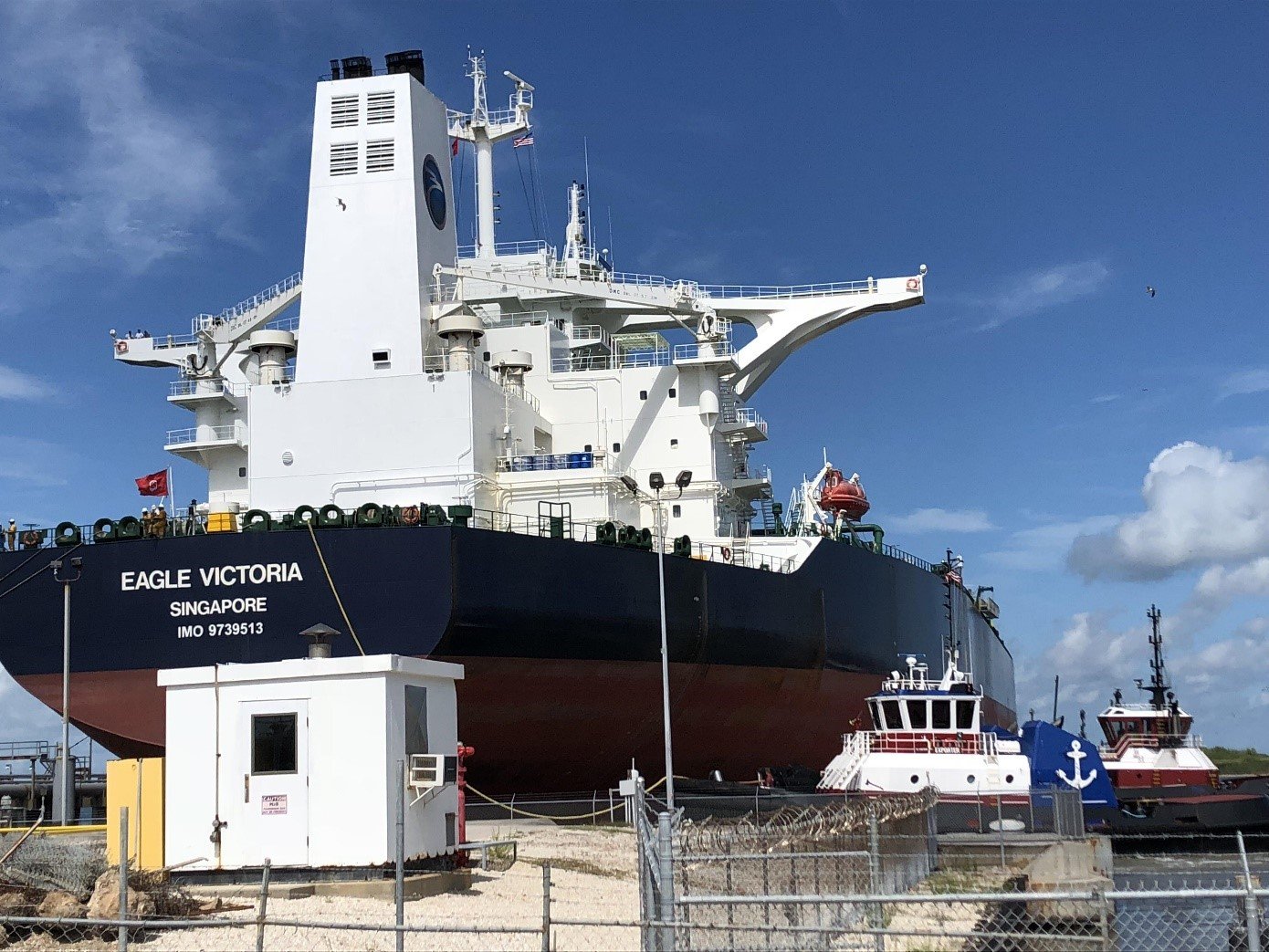 https://www.britannica.com/technology/tanker
https://oilprice.com/Latest-Energy-News/World-News/Houston-Firm-Plans-Huge-Oil-Export-Terminal-Offshore-Texas.html
https://www.reuters.com/article/us-china-canada-exports/largest-oil-shipment-sent-from-vancouver-to-china-since-2015-idUSKBN1K82ST
https://www.hellenicshippingnews.com/us-gulf-coast-vlcc-exports-ramp-up-amid-wider-price-spreads/
https://www.linkedin.com/feed/update/urn:li:activity:6424327412770750464/