The U.S. Transportation Department announced last week that it has approved $1.5 billion in grants to improve 26 projects on highways, multimodal freight, and rail operations across the United States.
After last week's labor dispute, which almost brought the nation to the brink of a potentially catastrophic railroad strike, the negotiators had to resolve countless key issues including scheduling and infrastructure. These grants are aimed at making the transportation systems safer and more resilient. This will help with the current issues of supply chain bottlenecks and improving critical freight rail movement.
According to U.S. Transportation Department Secretary Pete Buttigieg, "This funding will come from the Bipartisan Infrastructure Law, which increased INFRA funding by more than 50 percent to meet this demand. The bill will provide more than $8 billion to INFRA over the next five years. This is a transformative investment in our nation's roads, bridges, ports, and rail to improve the way Americans get around and help lower the costs of shipping goods."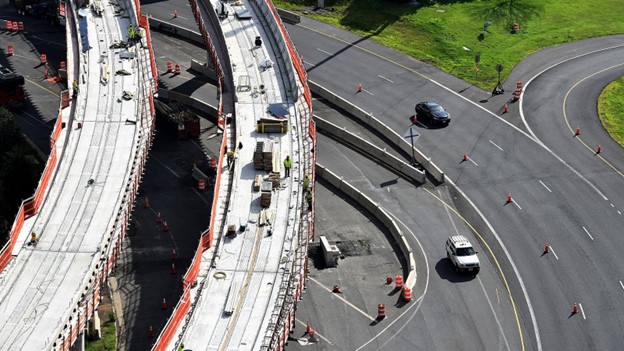 Some notable projects this will cover:
New York City will redevelop the Hunts Point Terminal Produce Market intermodal facility with expanded refrigerated warehouse space
West Central Florida Truck Parking Facility
Cincinnati to replace a 85-year-old viaduct over the Mill Creek Valley
Rockport Bridge Freight Rail Project that will rehabilitate the 100-year-old Rockport Railroad Bridge in the Green River Area spanning Ohio to some counties in Kentucky
With the United States infrastructure being at the top of everyone's mind due to the supply chain issues, this seems like a great move to combat those fears. As we continue to slowly come out of this global epidemic, these are the things that will need to happen to keep our economy growing.
Sources:
https://www.cfr.org/backgrounder/state-us-infrastructure
https://www.ttnews.com/articles/dot-awards-15-billion-federal-infrastructure-grants