Now that U.S crude production is slowly getting back on its normal track, it is likely we will see a near-term pull back in crude oil price. We continue to see the inverse relationship between crude prices and U.S. production in the markets. From their highs of $107/bbl in 2014, crude oil prices have since plummeted, while US crude oil production has increased by 10.7%. The slowdown in oil rig counts has also kept a bid under the markets. For the past 5 weeks, there hasn't been an increase in the oil rig count and crude oil futures have risen by over 2% during that same time frame.
On the storm tracking side, Hurricane Maria, now a Category 3, has plowed through Puerto Rico and is expected to gain strength as she heads toward Turks and Caicos. Maria is nothing to underestimate. She has knocked out 100 percent of Puerto Rico's electrical grid and is the most powerful hurricane to hit Puerto Rico in over 80 years.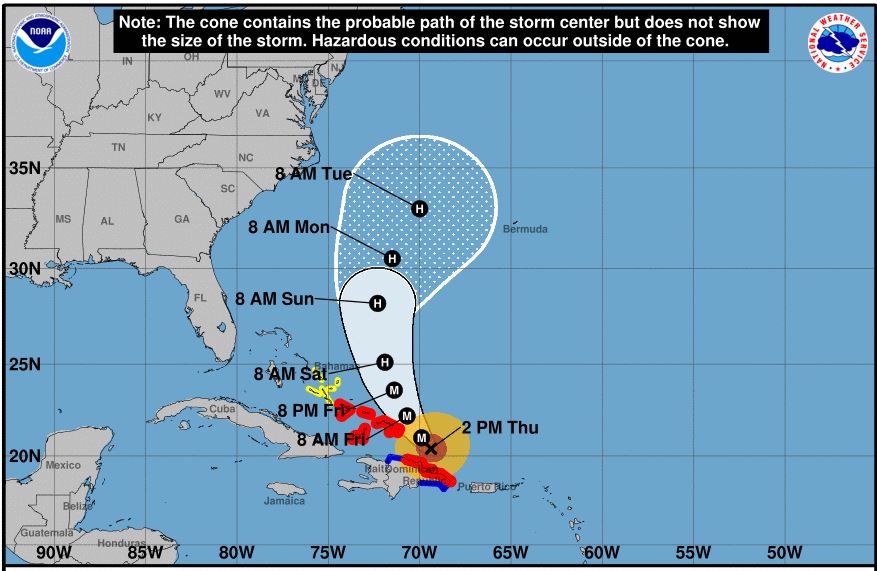 Yesterday the Federal Reserve announced plans for one more interest rate hike this year and three in 2018. They are also planning to reduce their bond holding, which will cause an increase in long-term borrowing rates. Their announcement caused the U.S. dollar to rally putting some pressure on commodities across the board today.
Currently as of 11:23 a.m. the October RBOB is trading down $0.0197 to $1.6354/gal, October Heating Oil is trading up $0.0065 to $1.8135/gal, and WTI Crude is trading up $0.27 to $50.68/bbl. With all of the different news hitting the markets, it will be interesting to see which way it pushes our markets next.