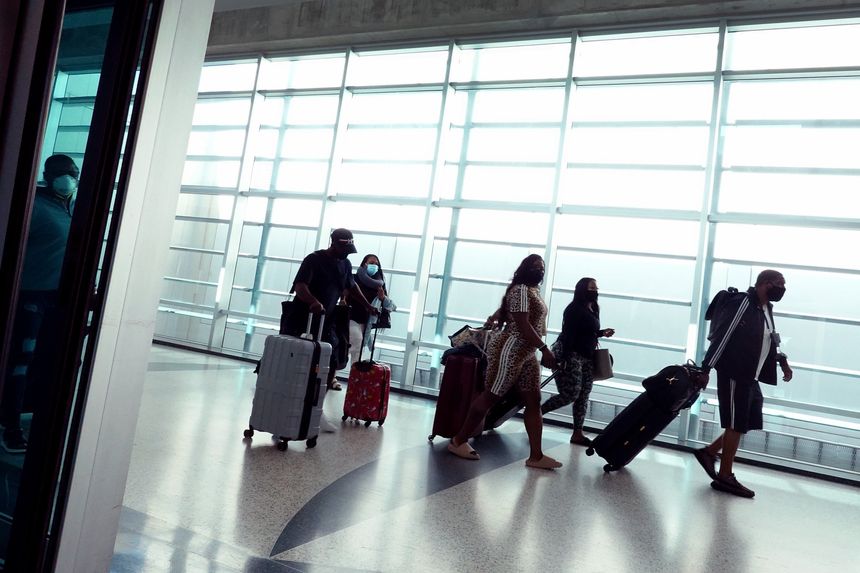 The U.S. has plans to lift foreign air travel bans beginning in November, opening travel for all vaccinated citizens of foreign nations. A year ago, the Trump administration closed off air travel for any non-citizens from areas such as Britain and the European Union to attempt to minimize some of the spread of the coronavirus.
People will be required to show proof of full vaccination prior to boarding flights to the U.S. A Covid-19 test will also continue to be required within three days of departure with proof of negative results which must be shown before flying.
For unvaccinated travelers, they'll be required to have testing done within one day before departing and then again after arrival.
With the airline industry being hit hard from the pandemic, Virgin Atlantic Airways said earlier today it had seen a 600% increase to the U.S. since last week when the announcement was first made. Deutsche Lufthansa AG also reported a 40% increase in bookings, driving shares up by more than 3%, and shares in International Consolidated Airlines Group SA increased by 4%.
Many of the overseas travel hubs have reported seeing an increase in passengers, reaching the highest levels since the beginning of the pandemic. This is credited to Europe's high vaccination rates along with a new vaccine passport system that has been utilized across the European Union since June.
With many international borders closed, which includes the U.S. to foreigners, longer international travel hasn't resumed to be as strong as it was pre-pandemic in Europe. On shorter flights in Europe, however, have seen an increase in summer travel.  EasyJet Chief Executive Johan Lundgren. "If you look at previous crises, there has been a lag of one to two years for business travel to come back. I don't think that is going to be the case now."
AFA President Sara Nelson said in a statement. "International travel is essential to the stability of our jobs and the full recovery of the U.S. airline industry, but recovery is only possible if we remain focused first on safety and health."
https://www.wsj.com/articles/u-s-to-require-foreign-nationals-seeking-entry-to-show-proof-of-covid-19-vaccination-11632147264
https://www.wsj.com/articles/u-s-lifts-travel-ban-just-as-europe-takes-flight-again-11632232510
https://www.usatoday.com/story/travel/news/2021/09/20/us-international-travel-restrictions-travel-ban/8357843002/