As the cold weather moves behind us, it brings a new season and a new list of challenges, hurricane season 2021. Last year still holds the title of a record 30 named storms that stopped 90% of the 1.9 million barrels per day of refineries near coastal waters. 2021 does not forecast to be as bad, but The American Petroleum Institute (API) is preparing stronger in operational security, as oil and gas companies have increased the number of emergency exercises.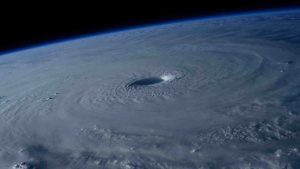 The National Oceanic and Atmospheric Administration (NOAA) has forecasted between 3-5 major hurricanes this year. As we said in one of our blogs last week, there are expected to be 13-20 tropical storms as well. NOAA's forecast for 2021 is considered an above average season with a call of 17 named storms. To make these calls, meteorologists compare conditions of previous seasons with the conditions for the upcoming season.
 On the natural gas side, we are starting to see a significant amount of increased activity following the winter months. With high temperature predictions for this summer, the demand for air conditioners are rising thus increasing the demand for gas powered generators. If we compound this with hurricane season and its effects on offshore drilling for natural gas, we will expect very tight demand throughout the next few months.
https://www.barrons.com/articles/natural-gas-prices-51622736546
https://www.reuters.com/business/environment/us-changes-average-hurricane-season-2021-04-10/