How it all started
The Federal Reserve just delivered the largest interest-rate increase in over 20 years. This increase, the most aggressive action to take place is an effort to try and slow the growing inflation. Back in 2020, the start of the pandemic pushed the Fed to lower rates to basically zero, making it cheaper to borrow money to give the struggling economy a boost. Moving into 2022, supply continues to struggle with demand and U.S. inflation has hit record levels.
Will this increase work?
The hope is that the Federal Reserve rate increase will crush inflation without putting the economy into a shock and moving it into a recession. Many have criticized that the Fed took too long to stop the growing inflation without cause for a recession at this point.
On May 4th, the Federal Open Market Committee voted unanimously to increase the benchmark rate by half a percent. "Inflation is much too high, and we understand the hardship it is causing, and we are moving expeditiously to bring it back down," commented, Chair Jerome Powell.
The increase of the federal funds rate ranges from 0.75% to 1%, which follows a quarter point hike in March. This ended two years of near zeroing rates which was to help the U.S. economy bounce back since the pandemic.
Are there more increases to come?
The Fed is planning to discuss an even bigger rate increase during their next meeting in June of three quarters of a percentage point. This would be the largest single hike since 1994. Officials have expressed a goal of bringing the federal fund rates to around 2.5% by the end the year for the U.S. economy. The committee believes that inflation could return to 2% and the labor market would continue to stay strong. Back in March, Powell told Congress that the process would take about three years, with $3 trillion in reductions.
Officials have already connected the increasing high inflation to the strength within the U.S. labor market. As of March, the unemployment rate was 3.6% which was just above pre-pandemic levels.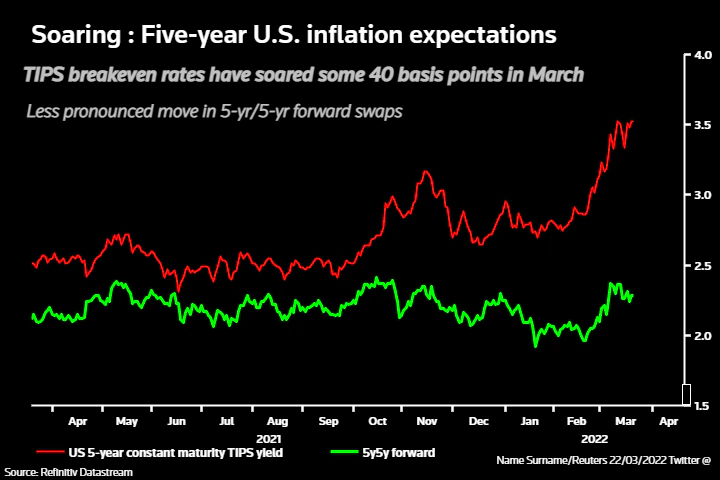 Credit Cards and Housing
Many with credit card debt could see their rates rise quickly. Rates could jump to an all time high from 16.5% to 18%. The housing market is expected to start slowing down, but this could also lead to higher mortgage rates. The average interest rate on 30-year fixed mortgage hit 5.55%. The highest since 2009 and up 2% points since December.
All Other Goods
Prices could drop but because of the Russian invasion into Ukraine, and the recent lockdowns in China caused by the pandemic have left supply chain issues which means things will not happen overnight.
While rate hikes are meant to curb inflation, they can also bring good and bad news to your wallet.
https://www.ttnews.com/articles/fed-hikes-rates-half-point
https://www.reuters.com/business/inflation-or-growth-2022-03-22/
https://www.cnbc.com/2022/05/04/heres-what-the-feds-half-point-rate-hike-means-for-your-money.html