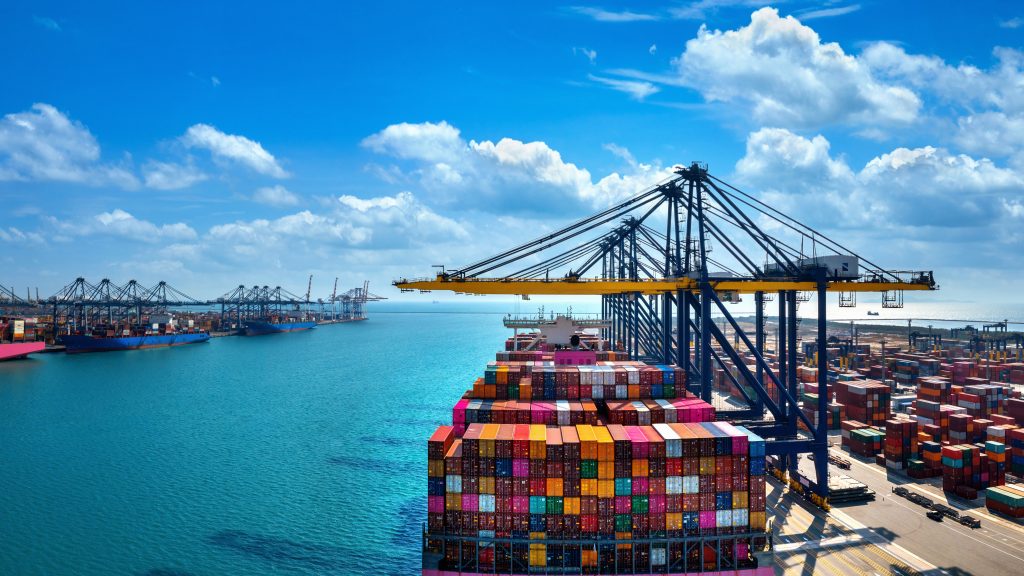 Following the onset of the COVID-19 pandemic in early 2020, global supplies have experienced volatility in a manner that has never been seen before. Significant bottlenecks at major ports, persistent imbalances in inventory levels, and record high shipping costs contributed to soaring inflation and overall negative economic conditions around the world. While supply chain disruptions are not over, there are signs that the disruptions are easing with freight moving in a more streamlined manner, and at lower costs from their peaks.
Shipping via ocean containers is frequently a leading indicator of global supply chain issues, and Tim Denoyer, Vice President and Senior Analyst at ACT Research, states that ocean shipping is "a much different market this year than what we saw the last two years." Spot rates for ocean containers have dropped 61% year-over-year according to Freightos Baltic Index data, and lower demand in the U.S. is viewed as a primary catalyst for freeing up capacity and rebalancing the market. The extreme backlogs or ocean containers from 2020 and 2021 are not being seen anymore, with the amount of cargo at sea to the U.S. being 30% lower than it was in 2021, according to Gopal R, global leader at Frost & Sullivan's supply chain and logistics practice. Supply chains were still strangled early in 2022, when over 100 vessels were forced to wait to offload into the Port of Long Beach or the Port of Los Angeles, and now those numbers are in the single digits.
Mario Cordero, Executive Director at the Port of Long Beach, attributes the clearing of backlogs to 3 main factors:
1. The White House appointing an envoy last fall to bring together logistics players and address supply chain issues, 2. Implementing "pop-up ports" at inland yards for excess storage containers, and 3. Extending hours of operation. While the West Coast has settled into more normal conditions, unfortunately the East Coast is now experiencing an uptick in additional freight, raising concerns that supply chain disruptions may rise again. Volatility in the trucking and rail markets, particularly the spot markets, also add to uncertainty moving forward.
Despite the overall progress made in 2022, a giant black cloud of uncertainty still looms over the supply chain industry, a global recession. Rising fuel costs, equipment costs, insurance costs, and driver wages are all taking its toll on the trucking industry, leading to a potentially bleak 2023. While we will have to wait and see what impacts still remain in 2023, major supply chain players are assuring the public that shelves will be stocked for the holiday season and consumers should have little to worry about.
https://www.ttnews.com/articles/clouded-outlook-global-freight