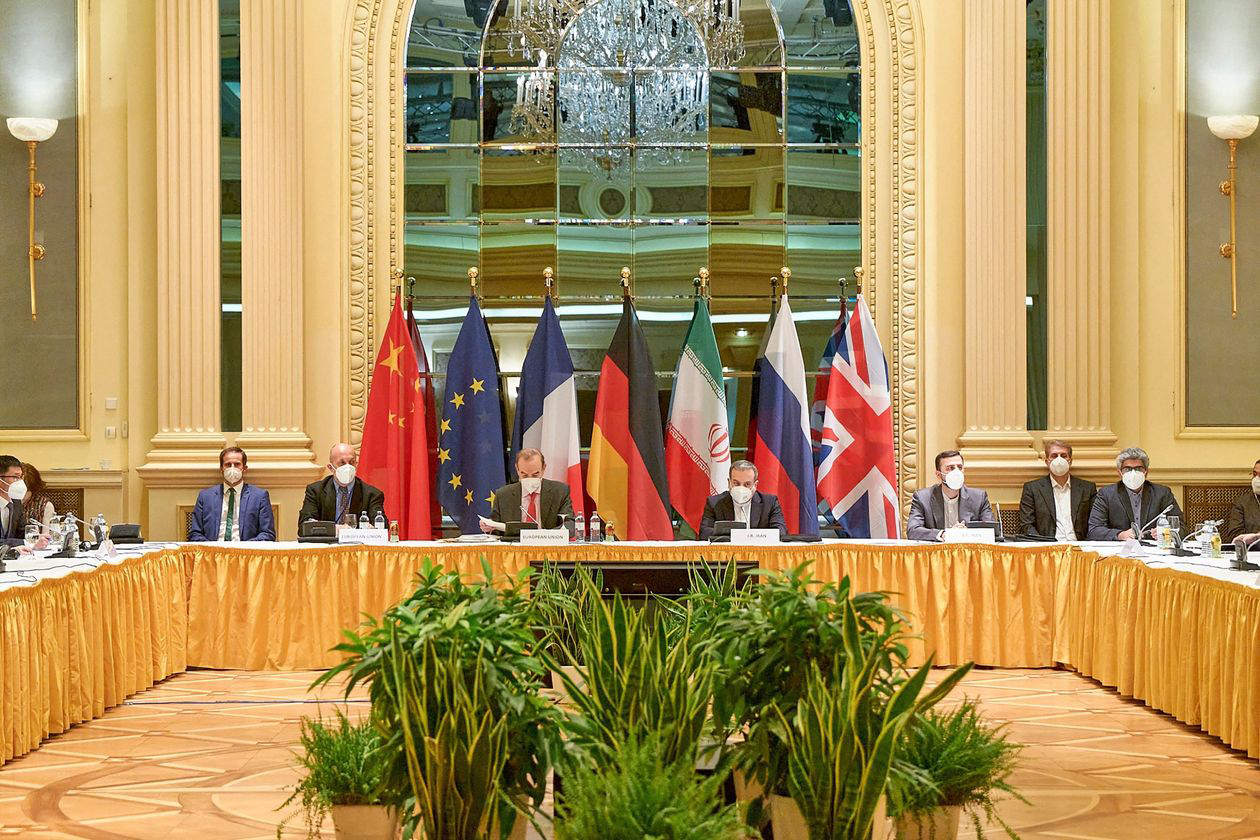 Today the Biden Administration discussed easing sanctions against Iran which would include oil as a key element. After a five day talk in Vienna this week, leaders returned home feeling optimistic after discussions that President Biden wants to return to the 2015 nuclear agreement that the U.S. withdrew from during the Trump administration in 2018.
The U.S. withdrew from the agreement and caused sweeping sanctions on Iran which prompted Tehran to breach many key restrictions. As a result Iran has been selling oil on the black market to predominantly buyers in Asia, namely China, but doesn't participate in OPEC+ conversations. Therefore, it is difficult for oil traders to determine how much oil supply Iran is putting into the market place. If a new nuclear agreement is struck which would presumably allow United Nations investigators to monitor Iran's non-enrichment of uranium for weapon's purposes, it could be allowed to legitimately sell oil in the marketplace again which would be bearish for oil prices.
During the Trump administration, many of the sanctions enforced could be lifted but details on which ones will be lifted has not yet been released. The possibility of lifting terror sanctions against Iran's central bank, its national oil and tanker companies, and several other sectors that include, steel, aluminum, and many others has been discussed.
Iranian President Hassan Rouhani said, "US officials seemed serious in their offer to lift sanctions. But Washington must go beyond generalities and spell out exact details."
If the Biden administration moves forward with the nuclear agreement, it would only end 800 new U.S. sanctions and terror designations. This is about half of the 1500 Iran estimates have been imposed on its economic sectors, institutions, companies, and people.
Russian ambassador Mikhail Ulyanov said work had begun on drafting steps that both Iran and U.S for a potential agreement that can be discussed to restore the agreement, with negotiations being completed by late May.
https://www.wsj.com/articles/iran-nuclear-deal-talks-advance-as-u-s-offers-sanctions-relief-11619024783?mod=hp_lead_pos7