Record high natural gas prices are occurring worldwide. This is causing major supply chain issues nationwide in energy dependent markets including food production, steel producers, fertilizer manufacturers, and glass markers. According to Reuters, natural gas prices have risen sharply around the globe in recent months. That has been due to a combination of factors: including increased demand particularly from Asia due to a post-pandemic recovery; low gas inventories; and tighter-than-usual gas supplies from Russia.
Gas prices in Europe have risen more than 250% this year, while Asia has seen about a 175% increase since late January. In the United States, prices have surged to multi-year highs and are about double where they were at the start of the year. Electricity prices have also risen sharply as many power plants are gas-fired.
In the United States natural gas prices have rallied despite the fact that the biggest gas-producing basin, Appalachia, saw in the first half of 2021 its highest average output since natural gas production in the Marcellus and Utica shale formations started in 2008.  According to oilprice.com, U.S. natural gas production in the other shale basins is not recovering from the pandemic-induced slump last year as fast as in Appalachia. In the Permian, fewer oil-directed rigs are pumping less associated gas.
Overall American dry natural gas production is rising. But it's not increasing so quickly as to offset surging U.S. gas exports via pipelines and liquefied natural gas (LNG) cargoes, which have been setting all-time high records this year. Scorching summer heat waves and low natural gas inventories have also driven natural gas prices higher over the past few months.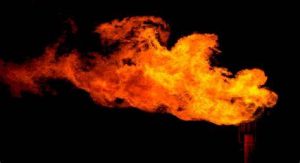 Soaring gas prices ripple through heavy industry, supply chains | Reuters
Natural Gas Prices Are Soaring Despite U.S. Production Records | OilPrice.com