Oil prices have reached a 6 year high following the end of discussion between OPEC and other nations known for oil production. They reached a conclusion that there will not be an increase of 400,000 barrels per day. Failure to reach an agreement is based off of a split in OPEC between the United Arab Emirates and Saudi Arabia.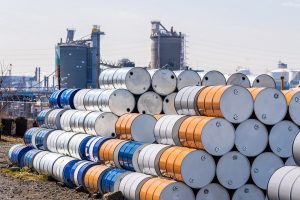 Stagnant Production – Where does it stand?
West Texas Intermediate (WTI) rose to $76.98 a barrel and Brent Crude hit $77.32 a barrel yesterday as a result of OPEC's decision, with WTI being a 6 year high and Brent being a 3 year high. Since coronavirus began, oil producing countries took 10 million barrels offline last year before the economy went into a recession. Since then, only a fraction of that production has been restored.
It goes without saying that a rise in crude will also result in a rise in gasoline. If you compound that with hurricane season you are looking at a pretty hefty increase at the pumps. As of June 28th, the national average price increase for gasoline shows 2.5 cents based on data taken from 150,000 gas stations across the country. That brings the average to $3.09 which is $0.92cents higher than this time last year.
https://www.usnews.com/news/world-report/articles/2021-07-06/oil-prices-spike-as-opec-fails-to-agree-on-production-increase