As mentioned in this space yesterday, one of the oil market's primary concerns these days is the battle of OPEC cuts vs. U.S. shale production. Today, the cuts are winning. The market is up on data showing that OPEC has decreased production by just over 1 million bbls/day, which is 88% of its stated production cut objective. Impressive so far, given that the historical compliance rate is around 60%.
Also pushing the market up is a weaker dollar, down to its lowest level since November on comments from President Trump and his trade adviser that indicate the administration wants a weaker dollar. January is likely to be the worst month for the dollar since last March. The dollar index is down approximately 2.6 since the beginning of the year.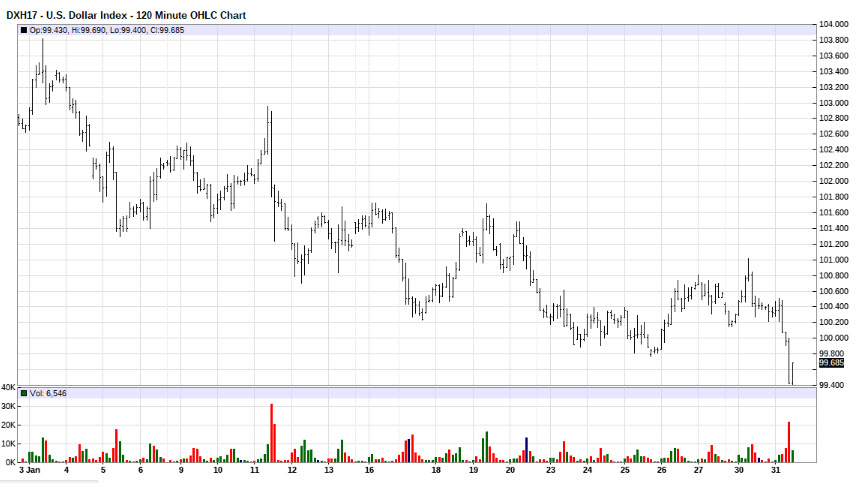 Image courtesy of BarChart.com
Crude has been range bound this year, with WTI trading between $51-$54 as traders try to figure what effect increasing U.S. production will have relative to OPEC's production cuts. Today is no different, as WTI is a bit over $53 as of this writing.
Next up for the markets are weekly inventory stats. The APIs will be released this afternoon and the DOE stats come out Wednesday. A build in crude inventories is expected, due primarily to refinery maintenance.
As of noon ET, WTI is up $0.79, heating oil is up $0.02 and RBOB is up $0.03.