In early 2020 at the beginning of the COVID-19 pandemic, gasoline prices in the Pittsburgh area dropped as low at $2.13 per gallon.  With the war in Ukraine continuing to pressure global oil prices, local gasoline prices have risen all the way to $4.35 per gallon, a more than $2 per gallon increase from the same period 2 years ago.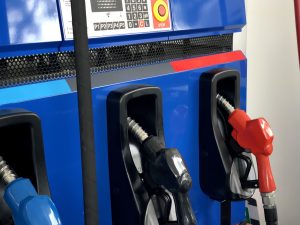 According to AAA, the national gasoline price average rose to $4.32 per gallon, a new record.  Only one month ago the national average was $3.47 per gallon, with local Pittsburgh prices averaging $3.59 per gallon.  Earlier this week the Biden administration implemented a ban on Russian oil imports which could send costs even higher.
While many consumers have directed their blame at the oil companies, industry experts state that their frustrations are misplaced.  According to Patrick De Haan from GasBuddy, "Oil companies don't get to decide what to sell their oil at.  Oil prices are decided by global buyers and sellers."  Prices are held in check at multiple points along the supply chain including refiners, distributors, and dealers, according to Jim Garrity from AAA East Central in Pittsburgh.  Competition between retailers tends to prevent large price spikes, but the reality is that all stations have had to significantly increase their prices as a response to global markets shifting in an extraordinarily short period of time.
With summer driving season right around the corner, consumers may see even higher prices in the near future.  Pump prices will increase following the change from winter-grade gasoline blends to summer-grade gasoline, which may only be exacerbated by a continued tightening of supply with an increase in demand.
https://www.post-gazette.com/business/money/2022/03/09/gas-prices-in-pittsburhg-oil-global-supply-chain-demand-ukraine-russia-inflation-summer-blend-travel-vacation/stories/202203090120