Safety is a critical concern when fueling at service stations. The NFPA did a study from 2004- 2008 of incidents that were reported from structure and vehicle fires. There were an estimated 5,000 fires reported per year with majority being vehicle fires. Though fuel pump accidents are rare, it is important to be informed of the inherent dangers of filling your tank.
According to the National Fire Protection Association, here are recommended guidelines:
Turn off your vehicle's engine when refueling.
Don't smoke, light matches or use lighters while refueling.
Pay attention to what you're doing. Pumping gas/diesel is the transfer of a hazardous substance; don't engage in other activities.
Use only the refueling latch on the gasoline dispenser nozzle, if there is one. Do not jam the latch with an object to hold it open.
To avoid spills, do not top off or overfill your vehicle.
After pumping gasoline, leave the nozzle in the tank opening for a few seconds to avoid drips when you remove it.
If a fire starts while you're refueling, don't remove the nozzle from the vehicle or try to stop the flow of gasoline. Leave the area immediately and call for help.
Don't get in and out of your vehicle while refueling. A static electric charge can develop on your body as you slide across the seat, and when you reach for the pump, a spark can ignite gasoline vapor.
If you must get into the vehicle during refueling, discharge any static electricity by touching metal on the outside of the vehicle, away from the filling point, before removing the nozzle from your vehicle.
Use only approved portable containers for transporting or storing gasoline. Make sure the container is in a stable position.
When filling a portable container, keep the nozzle in direct contact with the container. Fill it only about 95 percent full to leave room for expansion.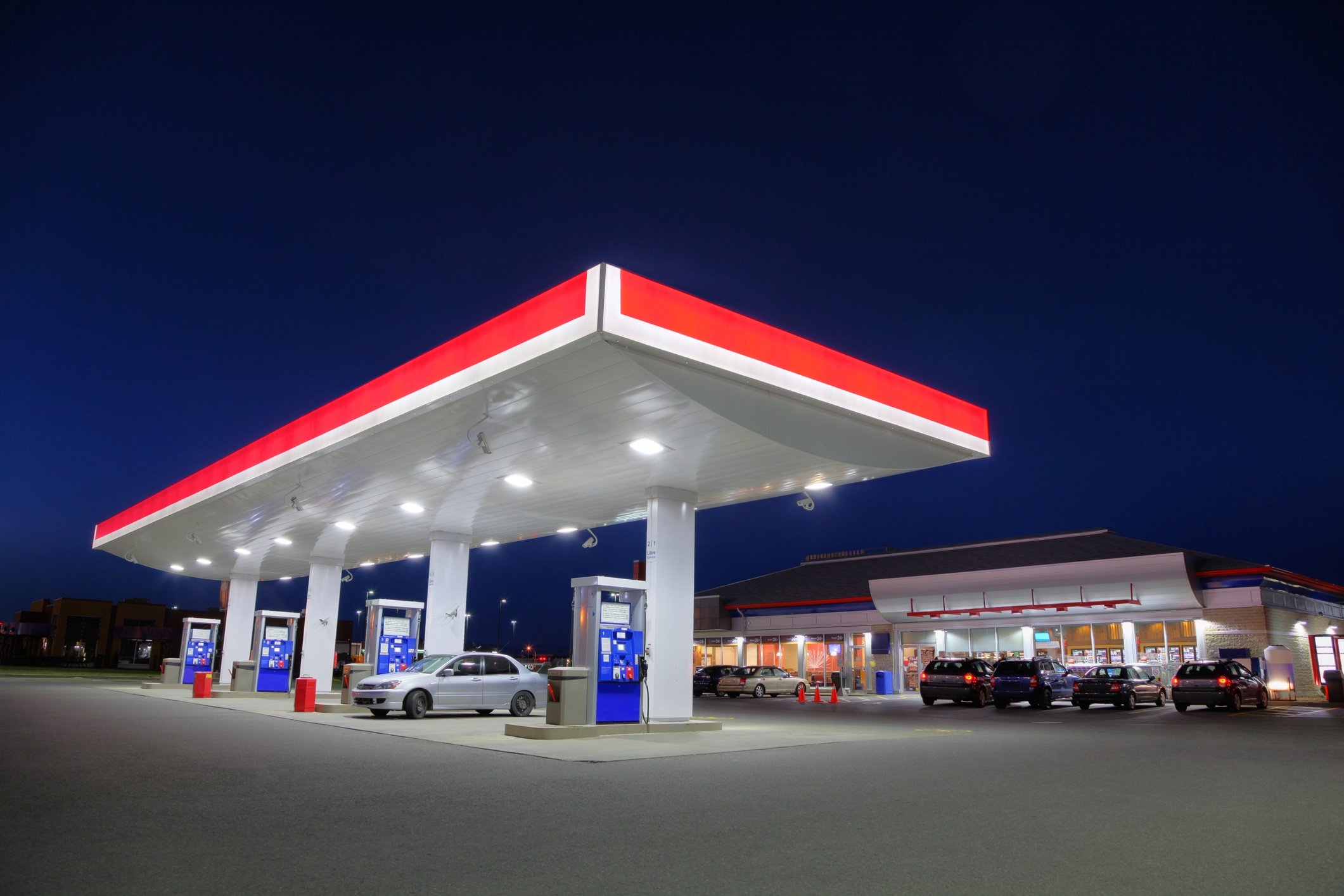 Remember fuel vapors are a flammable substance. By following the guidelines listed above, drivers will stay safe and efficient when traveling to their destination. At Guttman Energy, safety is a fundamental part of our culture—from our owners to our drivers and every member of our team. We believe that safety is the responsibility of every employee, and cultivating a culture of safety is a top priority for the owners and leadership team.
https://www.sunoco.com/quality-fuels/safety-at-the-pump/
https://www.nfpa.org/Public-Education/By-topic/Property-type-and-vehicles/Vehicles/Service-station-safety