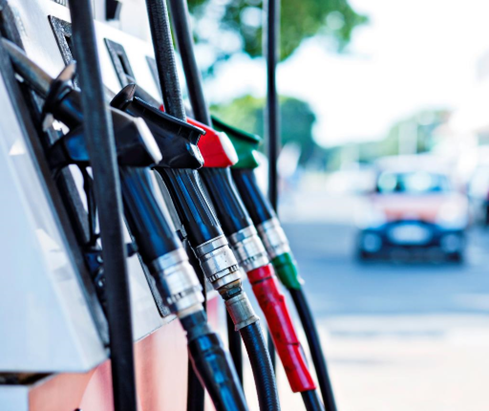 For many businesses, fuel cards are a standard way of managing fuel expenses. However, as the world moves towards more sustainable practices, it's becoming increasingly important for businesses to re-evaluate their fleet's fuel card usage. Here are some reasons why businesses should consider making changes to their fuel card programs.
Sustainability and environmental concerns: With climate change becoming a global concern, businesses are under increasing pressure to reduce their carbon footprint. Many companies are now setting sustainability goals and are looking for ways to reduce their emissions. By switching to fuel cards that support alternative fuels or offer carbon offsets, businesses can help reduce their environmental impact and meet their sustainability targets.
Cost savings: Fuel is one of the most significant expenses for many businesses with a fleet of vehicles. By re-evaluating their fuel card program, businesses may be able to find cost savings opportunities. For example, some fuel card providers offer discounts on fuel purchases or rebates on certain purchases.
Enhanced control and reporting: Fuel cards can offer businesses greater control over fuel expenses and better reporting capabilities. For example, some fuel card providers offer detailed reports on fuel usage, which can help businesses identify areas for improvement and optimize their fleet operations.
Improved convenience and efficiency: Fuel cards can help streamline the fueling process for businesses and drivers, eliminating the need for cash or credit cards. Many fuel card programs also offer online account management, which can make it easier for businesses to track fuel expenses and manage their fleet.
Increased security: Fuel card programs can offer businesses increased security by limiting unauthorized purchases and providing detailed transaction records. By using fuel cards that require PIN codes or other security measures, businesses can help prevent fraud and protect their assets.
Flexibility and customization: Businesses can choose from a variety of fuel card programs that offer different features and benefits. By selecting a program that meets their specific needs, businesses can customize their fuel card program to fit their unique requirements.
In conclusion, businesses should consider re-evaluating their fleet's fuel card usage to take advantage of the benefits offered by modern fuel card programs. From cost savings and enhanced reporting to improved security and environmental sustainability, fuel cards can help businesses manage their fleet more effectively and efficiently. By choosing the right fuel card program, businesses can optimize their fuel expenses, reduce their carbon footprint, and position themselves for success in the future.