Last week, several world powers convened in Vienna, Austria to revive the 2015 Iran nuclear deal. Senior officials from the governments of Iran, United States, France, United Kingdom, Germany, Russia, China, and the European Union aim to determine the next steps the United States and Iran need to take to get back into compliance. The United States has not been in direct talks with Iran but is relaying messages mainly through European members in attendance.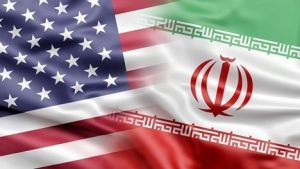 Iran and six countries reached the historic agreement in July of 2015 called the Joint Comprehensive Plan of Action (JCPOA), which is known better as the Iran nuclear deal. Iran agreed to restrictions of enriched uranium that would not give them the ability to make a nuclear weapon but would allow them to maintain their energy needs. The restrictions were set to expire between 2025-2030, but there was fear within the Trump administration that once they expired, Iran could still develop a nuclear weapon. This eventually led to the United States' withdrawal from the original agreement and sanctions were placed on Iran for non-compliance.
President Biden has made restoring the nuclear deal a top foreign policy goal. However, the administration has said that it will not lift sanctions just to get Iran to the negotiating table. State Department spokesperson Ned Price stated, "The primary issues that will be discussed are the nuclear steps that Iran would need to take in order to return to compliance with the terms of the JCPOA, and the sanctions relief steps that the United States would need to take in order to return to compliance as well." Full-scale talks of foreign ministry deputies will begin again on Wednesday with further discussions between officials continuing in the meantime. It will be interesting to see what comes of this week in Vienna.
https://www.cnn.com/2021/04/09/politics/vienna-talks-us-iran/index.html
https://www.theguardian.com/world/2021/apr/09/iran-nuclear-talks-to-continue-next-week-after-breakthrough
https://oilprice.com/Latest-Energy-News/World-News/Iran-Says-It-Will-Return-To-Nuclear-Compliance-After-US-Lifts-Oil-Sanctions.html
https://www.cnn.com/2021/04/02/politics/iran-nuclear-deal-vienna/index.html
https://www.cnn.com/2021/04/01/world/jcpoa-iran-china-russia-europe-us-talks-intl/index.html
https://www.businessinsider.com/iran-nuclear-deal-explained
https://www.aa.com.tr/en/politics/eu-seeks-to-bring-back-iran-us-to-nuclear-deal/2152890