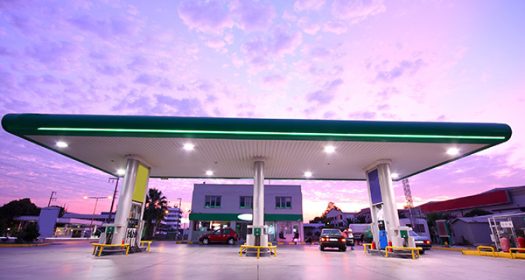 Mainland Fuels, a traditional convenience store located in Liverpool Ohio, switched to Guttman Energy after struggling with inconsistencies and poor customer service with their previous fuel supplier. The customer expressed interest in searching for other providers for regular and E-10 gasoline in 2021 and quickly chose Guttman Energy, since receiving rave online reviews of having the "best gas prices available" in its area.
CHALLENGE
The customer previously worked with a supplier that frequently gouged the already non-competitive fuel prices after a delivery had been completed. These deliveries often proved to be unreliable, with price increases and truck availability at the old suppliers convenience, not the customers. After reaching out to customer service multiple times and feeling like "just a number", the customer decided it was time for a switch.
SOLUTION
Through the advice of his uncle, the supplier turned to Guttman Energy. Guttman Energy met with the customer and conducted a needs assessment. After educating him on market conditions, Source One trucking schedules, Guttman then proposed a fuel delivery schedule as well as a credit plan to fit the customers buying needs. Realizing the ease, convenience, and consideration that these changes would bring to their business, the customer chose to go with Guttman.
BENEFITS
Thanks to the flexibility of Guttman Energy's fuel transportation, the customer now enjoys deliveries at his convenience, on a consistent, reliable schedule.  The credit program – a major factor in choosing Guttman Energy – enables them to pay in a way that is convenient for them an dis much more cost effective all around. Guttman's attentive and communicative customer service provided great assistance to the customer from the beginning.
TESTIMONIAL
The customer feels that our superb service, transportation flexibility, and our genuine concern for the customer's success makes Guttman his supplier of choice. In his own words: "(I've) always heard that Guttman was a great company to work with and has been proven true since I switched suppliers."
Click here to read more about our customers experiences working with Guttman Energy.