As many of the global oil majors seek to transition to "global power majors," many smaller oil companies are happy to gobble up the fossil fuel assets.  The large oil companies sell assets to pay down debt and lower their carbon footprint, but the smaller companies are betting that these higher polluting projects are going to remain profitable for years to come.  This redistribution of carbon-emitting assets helps highlight how long the timeline may be for a true transition to renewable energy.
Blair Thomas,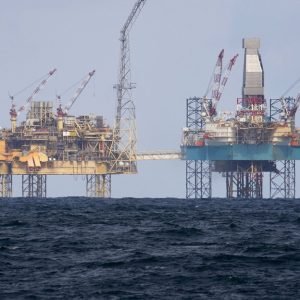 Chief Executive of Harbour Energy, recently stated "While I agree that the direction of traffic is one way, toward renewables, I think it's going to take longer than people think.  Capital that is not being spent now, is production that the industry won't have two or three years from now."  Many industry experts agree with Thomas' analysis, which is the same thought process being shown by the smaller oil companies purchasing these revenue producing assets.  It's possible that many of the world's richest countries have hit their peak oil demand, but developing nations have an unquenchable thirst for cheap energy, boosting global demand even as international rhetoric tries to lower the demand for fossil fuels.
Smaller, privately owned energy companies also enjoy less public pressure over concerns of carbon emissions.  Many giant oil companies are feeling the wrath of activist investors who are attempting to force them into a transition sooner than they may like.  We'll see plenty of oil majors continue to divest from high-polluting projects, but the current trend shows that those projects are still necessary and will be completed, just by different companies than originally thought.
https://www.wsj.com/articles/energy-giants-ditch-oil-and-coal-projects-smaller-rivals-want-them-11618997401https://oilprice.com/Energy/Energy-General/Small-Companies-Rush-To-Buy-Up-Big-Oils-Assets.html
https://oilprice.com/Energy/Energy-General/Small-Companies-Rush-To-Buy-Up-Big-Oils-Assets.html