There seems to be a trend going on right now with inventory levels and the builds we have seen in the U.S. OPEC is saying all the right things to keep the market somewhat level but the elephant in the room is consumption. Hamza Khan, head of commodities strategy at ING has said, "You've got bullishness from the OPEC cuts, but the bearishness of the inventory report, the question is, which of these is going to give first?" The three most watched markets currently are China, India and the United States. All three have shown weakness in demand recently. China has seen a softness in car sales and rising exports on both gas and diesel, which tend to signal a red flag regarding dwindling growth in their market.
According to Reuters, "U.S. gasoline cracks slid to a one-year low on Friday on fears of excess supply and weakening demand growth." This means that refineries are long winter grade product and need to flush it out/sell it to make room to produce summer grade gasoline products. This wouldn't be an issue if national gasoline consumption wasn't the lowest since it's been in 15 years as of January. This has been a direct contributor to the inventory builds and storage levels now peaking to their highest levels in roughly 27 years.
What could be some of the factors for such a low consumption of gasoline products, you might ask? Well, first off this isn't considered "driving season" as we are still within winter months. This can't be the whole reason though, can it? More fuel-efficient vehicles? Mass transit, carpooling or more people working from home? How about prices at the pump currently being 31% higher right now in comparison to this time last year? This could most certainly be a deterrent for people's desire to drive. This price increase at the pumps, in comparison to last year, has increased the U.S. cost of living to the most in four years, according to the Wall Street Journal.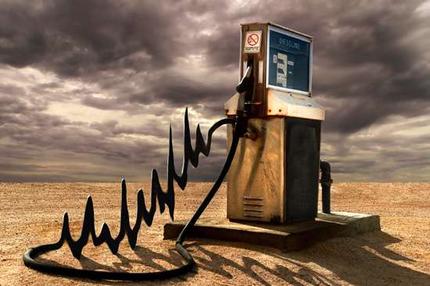 Lastly more talk has come out of OPEC in regards to extending the cut in production through 2017, with the hope that the market will rebalance itself. The price of crude will rise as demand rallies, due to the current and future cuts proposed.
As we have talked about before, this will be based completely on compliance to the proposed cuts. According to Reuters, this oversupply in product we are faced with is only a short term issue. "In the fourth quarter of 2018, global oil demand will most likely surpass 100 million barrels per day," AB Bernstein said on Friday in a note to clients. "If oil prices stay around $60 per barrel and GDP (gross domestic product) growth over 3 percent per annum, then oil demand growth will be stronger over the next 5 years than the previous decade. What we are witnessing is a rather surprising renaissance of oil consumption."
It appears we are in a "wait and see market" right now. Stay tuned.