PrePass, a transponder for tractor trailers that allows drivers to electronically pay for tolls and weigh stations, will now alert drivers with visual traffic warnings across the United States by using their application that is available for all Electronic Device (ELD) software. The PrePass app works as a standalone application integrated with the PrePass transponder to give truck drivers alerts and weigh station bypassing. This technology not only integrates with ELD devices, but it also creates efficiency for truck drivers by saving time, saving money, and saving fuel.
With the recent upgrade to PrePass which includes critical traffic warnings across all 48 states, motor carriers and commercial vehicle compliance agencies now benefit from thousands of alerts that appear in-cab on the PrePass application. Drivers receive PrePass alerts as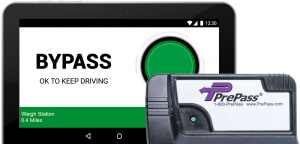 they approach known high-risk areas on the road helping them to stay alert and reduce speed when applicable according to FleetOwner.
Jarrod Del Prado, VP of operations for PrePass said, "Our state and industry partners have told us that work zones and dangerous slowdowns represent two critical highway safety areas in need of improvement. This expansion of PrePass alerts system takes an important step in addressing those concerns and flows directly from our mission to make America's highways safer and more efficient."
Alerts through PrePass include work zones, traffic incidents, slow downs in traffic, and congestion on the roadways. PrePass is currently the only weigh station preclearance provider that offers multiple bypass technology choices and can be downloaded to ELD systems, iOS and Android devices.
https://www.fleetowner.com/safety/press-release/21175417/prepass-realtime-safety-alerts-now-available-nationwide