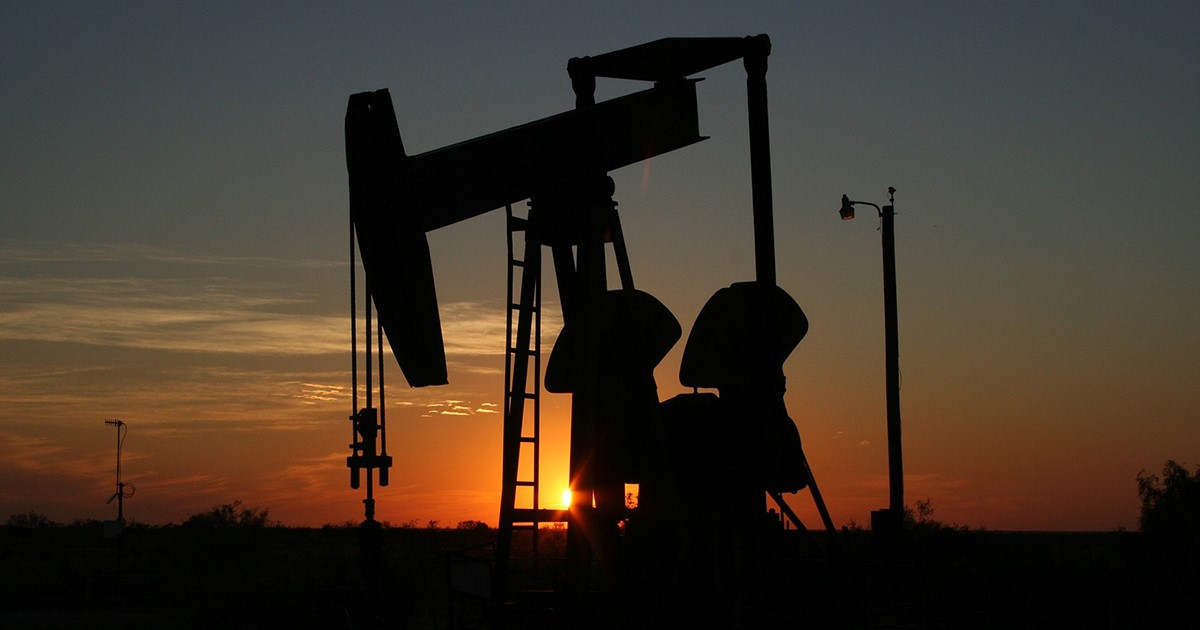 Crude oil production has picked up again as we approach pre-pandemic levels. Refineries continue to see an increase in demand across Asia, Europe and the US. Unfortunately, natural gas prices simultaneously continue to increase leaving some concern for Q4 and how much it will affect supply.
For the first time in years, the US is seeing prices of oil average over $80 a barrel. Many countries continue to rebound after the pandemic with increases in diesel and gasoline demand. In Q4, Asia expects to produce 29.5 million barrels per day (bpd) versus the original plan of 29.1 million bpd from this time last year. In South Korea, refiners are planning to increase output by 5% from last quarter, and India's Hindustan Petroleum Corp Ltd is operating at full capacity. Europe's refining margins ended last week at $9, which was the highest since April of 2020. The US Gulf Coast margins currently are at $14. All the increases in margins come from a steady drop in inventory.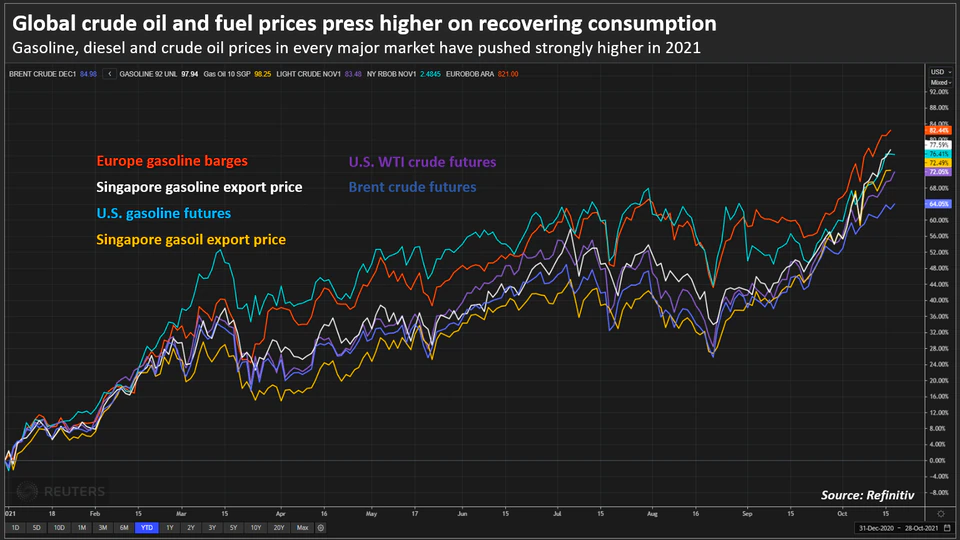 Besides the effects caused from the pandemic, hurricane Ida also caused disruption with the world's top refinery. The second largest refinery, located in China, curbed exports as part of reforms. Led by both the US and Asia, International Energy Agency is expecting global throughput to be 79.6 million bpd in Q4.  For reference, WTI is currently trading at $82 per barrel while Brent is near $85 per barrel.
https://oilprice.com/Energy/Crude-Oil/Permian-Oil-Output-Close-To-Pre-Pandemic-Level.html
https://www.usnews.com/news/top-news/articles/2021-10-20/global-oil-refiners-crank-up-output-as-margins-recover-to-pre-covid-levels