OPEC+ concluded their meeting on Thursday with a continuation of their current schedule of adding 400,000 barrels per day (bpd) next month, dealing a blow to major oil-importing nations that hoped they would open the spigots.  The cartel disregarded pressure from high-consuming nations who wanted to halt the oil price rally over fears of slowing economic growth.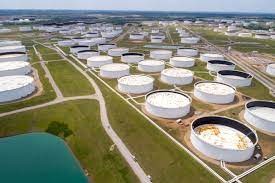 OPEC+ reiterated its commitment to slow production growth "…to ensure a stable and a balanced oil market, the efficient and secure supply to consumers and to provide clarity to the market at times when other parts of the energy complex outside the boundaries of oil markets are experiencing extreme volatility and instability, and to continue to adopt a proactive and transparent approach which has provided stability to the oil markets."  Referencing other energy instability is certainly targeting the highly volatile natural gas market in Europe, and this gives OPEC+ a firm reference point for why they prefer staying the course instead of increasing production.  It should also be noted that some African members of OPEC like Nigeria and Angola are struggling to raise their production to meet existing quotas, so throwing out a larger number than 400,000 BPD doesn't carry as much weight as it may have in the past.
Despite this news, oil markets have responded by trading Brent Crude December contracts at lower values.  At the time of this writing Brent Crude sits at $82.09/ barrel, nearly $3/barrel lower than its price of $85.13 only two days ago.  A domestic dip in gasoline demand may be easing some pressure on the markets, and the potential of new Iranian oil being reintroduced can also help slow increasing pump prices and sky-rocketing oil prices.  One thing is clear; OPEC+ will continue to act in their perceived own best-interests regardless of international pressure as their oil dependent economies need high prices to overcome large deficits from the COVID-19 pandemic riddled 2020.
https://oilprice.com/Energy/Crude-Oil/OPEC-Meeting-Ends-Cartel-Wont-Produce-Extra-Crude.html
https://oilprice.com/Latest-Energy-News/World-News/US-Gasoline-Prices-Set-To-Dip.html