OPEC+ has decided today to gradually increase oil production August through December to take advantage of higher oil prices, but the market is still trading higher. How can that be?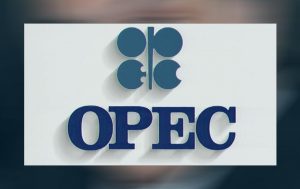 OPEC+ had its monthly meeting today to micromanage oil prices and according to sources, the group has agreed to increase production August through December by 400,000 barrels per day. WTI is trading higher on the day by $1.76 to $75.23/barrel as a result. Traders thought the group would have increased production by more to impede the return of more drilling in the U.S. shale region. This decision has oil trading at its highest level since 2018.
In March 2020, U.S. oil production reached a peak of 13.1 million barrels per day. This was during the height of the pandemic fears, but production fell to as low as 9.7 million barrels per day in August 2020. The U.S. is currently producing 11.1 million barrels per day. During 2020, a lot of major oil companies were losing billions of dollars due to low oil prices and low crack spreads. They reduced their budgeted capital expenditure plans to recover more oil assets and invest in refineries since the demand outlook looked so bleak. Therefore, a lack of investment in new oil fields means that U.S. production still hasn't risen back to the levels we saw in 2020 even though oil prices are at their highest levels since 2018. In late March 2021, U.S. oil production was also only 11.1 million barrels per day yet the prompt price for WTI was around $60/barrel. Here we are at the same production levels and oil is selling for $15/barrel higher. This bifurcation may fade as U.S. oil production may be increasing over the next 3-6 months which will threaten OPEC+' market share.
As summer demand for oil products continues to be robust, these slight OPEC+ production hikes might continue to not be very headline-grabbing. However, as we enter the fall and the early stages of winter, especially if the Delta-variant of COVID-19 slows down economic output and the U.S. starts increasing oil production, oil prices could see some volatility compared to this steady grind higher in prices we've grown used to.
OPEC+ seen pumping more oil in 2021, keeping some cuts through 2022 | Reuters
Who is Guttman Energy and how can we help you? Find out more: https://www.guttmanenergy.com/about-guttman-energy/.