A sharp rise in global Omicron variant cases has sent oil prices tumbling.  At the time of this writing, WTI crude is trading at $66.77, down $4.09 for the day.  The United States hasn't committed to new lockdowns; however, many other countries are implementing new policies that will certainly lead to demand destruction.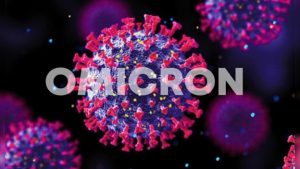 Officials from the United Kingdom are meeting today to discuss potential restrictions, Germany is banning travelers from the U.K., Ireland has instituted 8 p.m. curfews for bars, restaurants and live events, and the Netherlands has implemented strict lockdowns that will be in place until mid-January.  The international Energy Agency (IEA) recently stated that the Omicron wave of cases wouldn't create as much demand destruction as previous variants, however the market is largely disregarding this statement and is in sell-mode.  Governments are clearly trying to avoid lockdowns, if possible, but they're slowly giving in to the reality of Omicron's impact on their populations.
Bearish sentiments have gripped the market as lower trading volume frequently leads to severe price swings.  Traders are taking a risk-off approach as they attempt to digest the Omicron data and what impact it will have moving forward.  It would certainly appear that Q1 2022 is setting up for significant volatility as headlines are moving intraday markets to the extremes.
https://www.reuters.com/markets/commodities/oil-prices-drop-2-rapid-omicron-spread-dims-fuel-demand-outlook-2021-12-20/
https://oilprice.com/Energy/Oil-Prices/Oil-Prices-Crash-On-Renewed-Omicron-Panic.html
https://www.bloomberg.com/news/articles/2021-12-19/brent-crude-extends-decline-with-bearish-headwinds-mounting?sref=rl5GZj6e
https://weather.com/en-IN/india/coronavirus/news/2021-12-18-four-hospitals-in-delhi-to-treat-omicron-cases