Oil markets have been trading lower all day today even after yesterday's sell off on continued fears of a global economic slowdown exasperated by the trade war and unrest in Hong Kong.
September WTI is trading lower by $0.99 to $54.24/barrel even after yesterday's sell off saw the contract lose $1.87/barrel. The bearish sentiment for crude is largely attributed to the bearish global economic outlook which was confirmed yesterday as the two and ten year U.S. Treasury bond yield curve inverted for the first time since 2007. Historically when this happens, it typically is an indication that a U.S. recession is on the horizon which obviously would dampen demand for crude oil and subsequently the price. The inversion of the yield curve yesterday led to the largest drop in equities in all of 2019.
Today the focus is on what China's reaction will be to President Trump's 10% tariffs on an additional $300 billion worth of Chinese imports expected to take effect September 1st. Earlier today, China's Ministry of Finance released a statement saying it "has no choice but to take necessary measures to retaliate."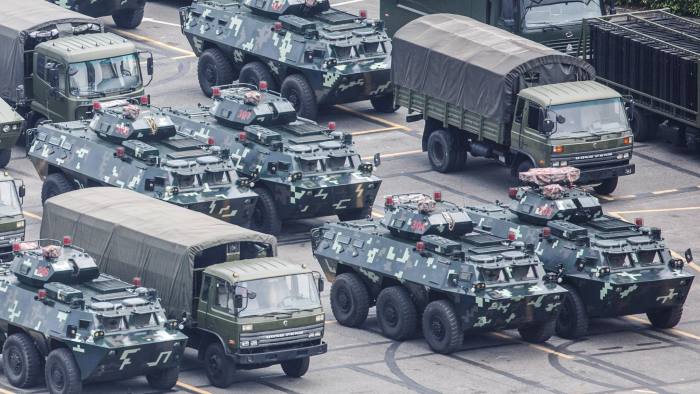 This comes after multiple U.S. politicians including President Donald Trump, Senate Majority Leader Mitch McConnell, and House Speaker Nancy Pelosi have put more of a spotlight on the unrest in Hong Kong. Reuters reports that "hundreds of members of the paramilitary People's Armed Police conducted exercises at a sports complex in what was widely seen as a warning to protesters in Hong Kong" just outside the city in Shenzhen. It is also widely expected that Hong Kong is bracing for large demonstrations to continue again this weekend. Hong Kong is a large financial hub in the Asia sphere and so continued demonstrations in the city spark fear into investors and thus oil traders.
Therefore, the oil market is on shaky ground as we head closer to the weekend to wait and see how equities respond to the yield curve, China's reactions to the U.S. imposition of tariffs in September, and what unrest unfolds in Hong Kong this weekend.
September ULSD currently trades down by $0.0339 to $1.8098/gallon and RBOB is lower by $0.0414 to $1.6344/gallon.
https://www.reuters.com/article/us-hongkong-protests/as-hong-kong-braces-for-protests-chinese-paramilitary-holds-drills-across-border-idUSKCN1V5001