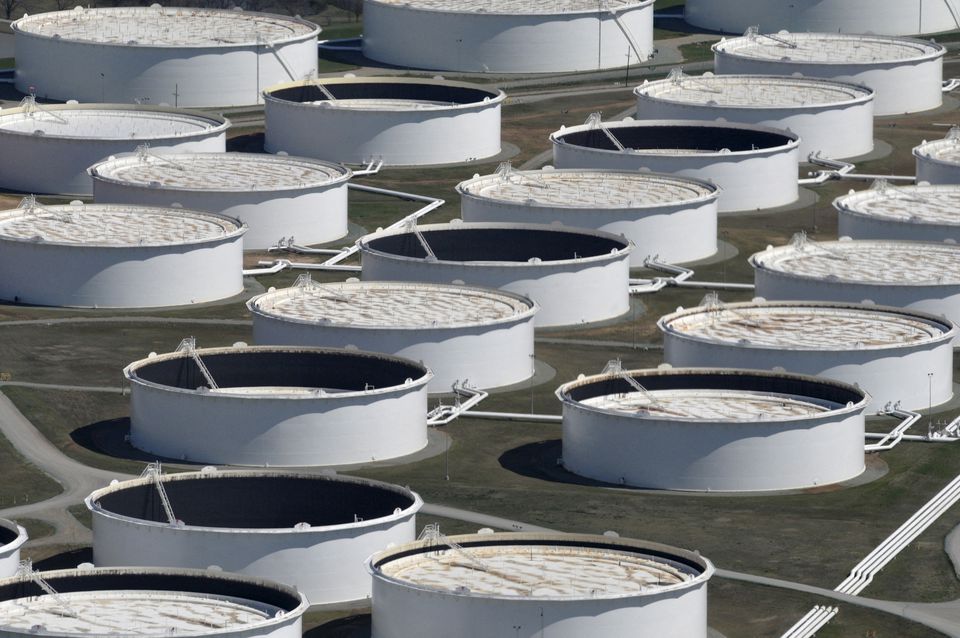 Oil prices hit a high this morning of $105 a barrel for the first time since 2014. This comes after Russia launched their invasion against Ukraine by land, air, and sea in the biggest attack in Europe since World War Two. With Russia being one of the world's largest energy producers, the prospect of war and sanctions threatens economies around the world that have already been faced with disruption caused by the pandemic.

Despite previous threats made by Russian leader, Vladimir Putin, the attack sent shockwaves across the globe as we saw oil prices surge and natural gas prices in Europe jump more than 41%.
With Russia being the third largest oil producer and second largest exported, the oil market could be faced with a large supply disruption. This could lead to supply concerns as countries start to stockpile product. Warren Patterson, head of ING's commodity research said, "This growing uncertainty during a time when the oil market is already tight does leave it vulnerable, and prices are likely to remain volatile and elevated."
The US and European Union plan to place tough economic sanctions on Russia, stating that the West must end its dependency on Russia for oil.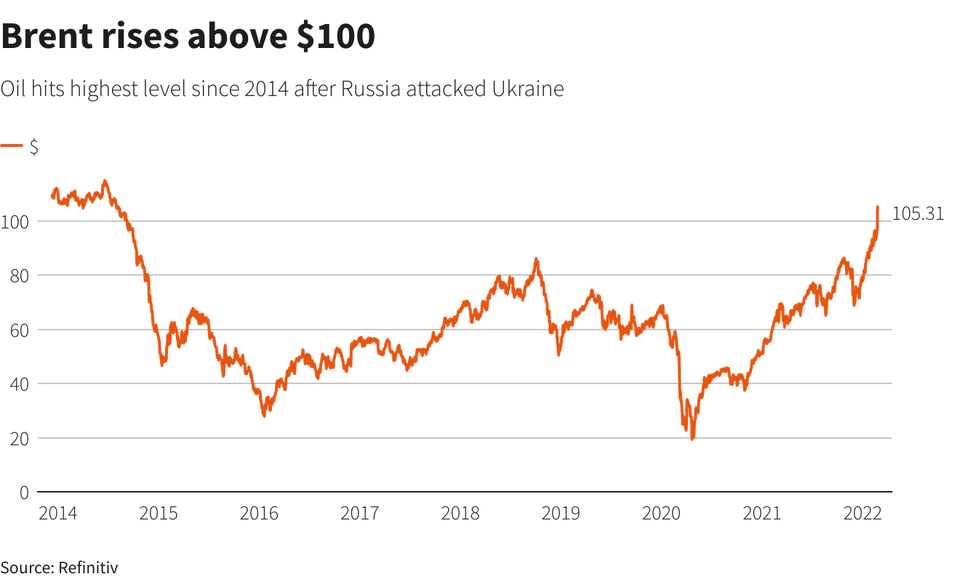 US commercial inventories rose by 4.5 million barrels last week to 416 million barrels. Crude in the petroleum reserves however fell by 2.4 million barrels to 582.4 million barrels, its lowest since 2002.
Brent crude was up $104.99 a barrel and WTI jumped up to $99.43 a barrel.
https://www.reuters.com/world/europe/putin-orders-military-operations-ukraine-demands-kyiv-forces-surrender-2022-02-24/
https://www.reuters.com/business/energy/oil-rises-us-says-russian-attack-ukraine-may-occur-soon-2022-02-24/