Oil markets are trading mixed today as traders grapple with the return of steady demand amidst higher vaccination rates and the CDC's new guidance for vaccinated people to wear masks indoors to combat rising COVID-19 cases.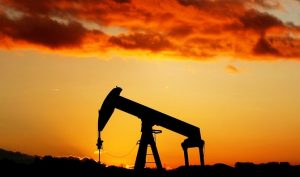 WTI trades marginally lower today at $71.84/barrel as traders are reluctant to push prices to the highs we saw just two weeks ago near $76/barrel due to the rising potential of COVID-19 demand destruction. The U.S. is averaging over 40,000 new COVID-19 cases per day – the most since May. To quell an outbreak of the highly contagious Delta variant of the disease, the CDC (Center for Disease Control) is going to release new guidance for vaccinated people to wear masks indoors. This comes after Los Angeles decided last week to mandate masks indoors. Some are now hypothesizing that we could have another surge in the fall so this move is being dubbed as proactive, especially in states with high COVID-19 transmission rates.
Although this news cycle and the fear that it could worsen in the cooler months is concerning, the oil market and society has learned to navigate these waters which is why prices are still elevated in this structurally tight market. Despite OPEC+ determining a few weeks ago to boost production by 400,000 barrels per day, demand is slightly outpacing supply which has been resulting in a draw in oil inventories. We are expected to have another draw in oil supplies of 3.4 million barrels when the Department of Energy releases its weekly petroleum data tomorrow.