Oil prices are up slightly this morning after nearing 2017 lows, but have remained on course for a fourth straight week of losses. What's driving these declines?
Reason # 1: The mighty OPEC cartel is being viewed as doing only the minimum in regards to cutting production.
Reason # 2: US Production remains up
Reason # 3: Data from the U.S. Energy Information Administration (EIA) this week showed increasing gasoline stocks and lower demand (despite the fact that it is currently peak summer driving season).
With all of this being said, why is the market bouncing off of this week's lows today? Two reasons:
Reason # 1 (Fundamental): The market was taking "a breather" yesterday from the reports of over-production, not enough production cuts, high exports and weaker demand. The market may simply be trying to recover from this week's losses. Tamas Varga from PVM supports this line of thinking, but he cautions that today's up-tick in price should not be viewed as bullish.
Reason # 2 (Technical): Heating oil's settlement price has yet to break May's low point of 1.3748. Taking a look at the chart below you can see that heating oil is currently up near its next resistance level. In general, it's not unusual to see a bounce after multiple down-days on refined products.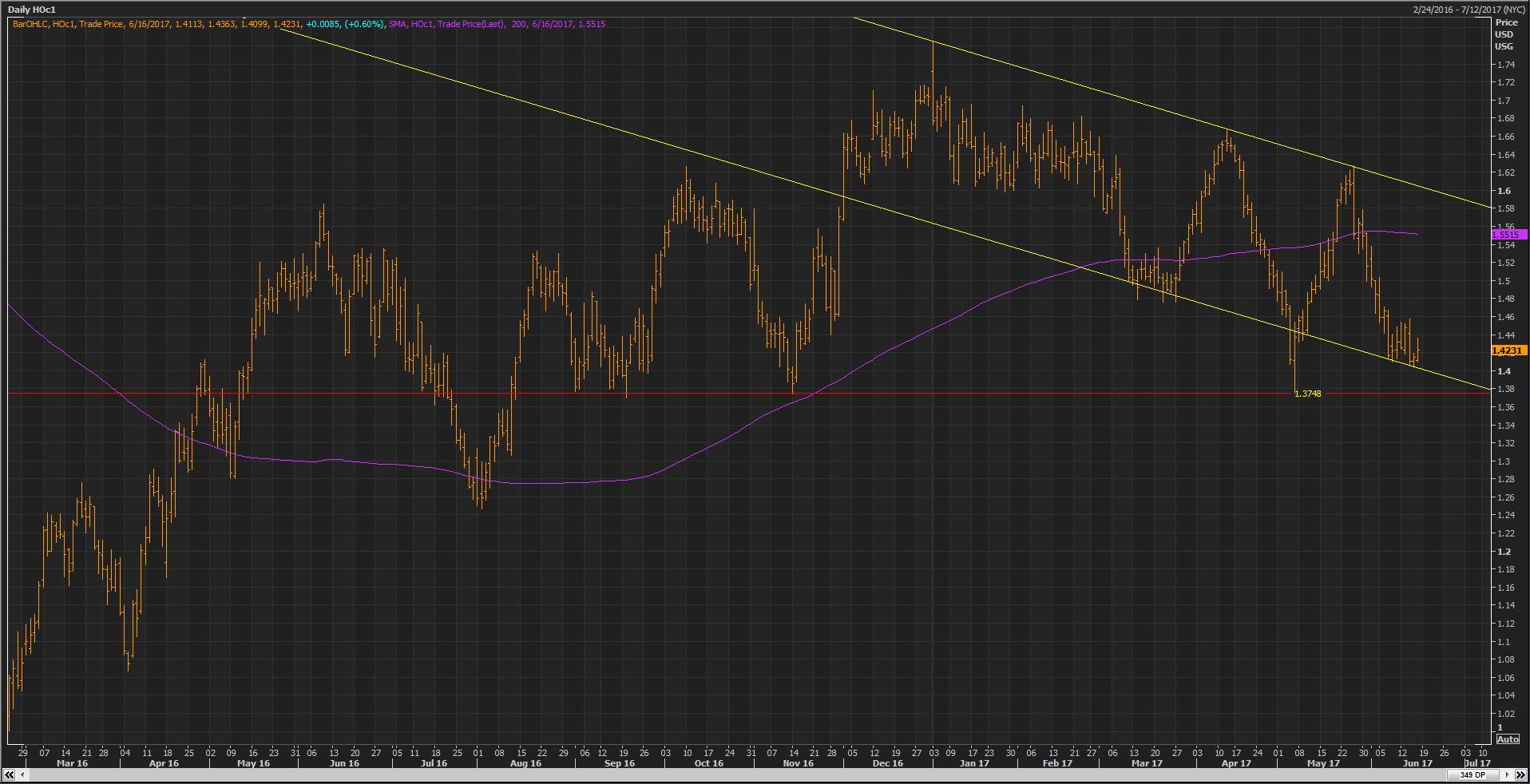 As of 12:30 PM, WTI crude is slightly below the $45 threshold and on the NYMEX heating oil is up a little over a penny, while RBOB is up a little under 2 cents. It's important to note that heating oil and RBOB are still quite close in regards to the outright trading price for both products, which is unusual for this time of year.