Trading is light on the last trading day before Christmas weekend. Keep in mind the market settlement will be at 1:30 p.m. EST versus the normal 2:30 EST and will reopen Monday at 6:00 p.m. ET. So, effectively markets will be closed on Monday in observance of Christmas.
With light trading comes increased volatility, which we're seeing in the day's price swings. Crude has swung back and forth between positive and negative ground and the refined products, which were down 2-3 cents this morning are now up half a penny to a penny-and-a-half. Downward pressure on crude seems driven by a stronger U.S. dollar.
As we draw closer to year end crude is trading around its highest level since mid-2015, which might lead to Saudi Arabia achieving one of its main New Year's goals of 2017…more revenue. The world's largest oil exporter anticipates it will earn $128 billion from oil sales in 2017 compared to almost 90 billion this year, which is a 46% increase. The Saudi economy depends heavily on oil revenue, which has softened considerably since prices began falling since 2014.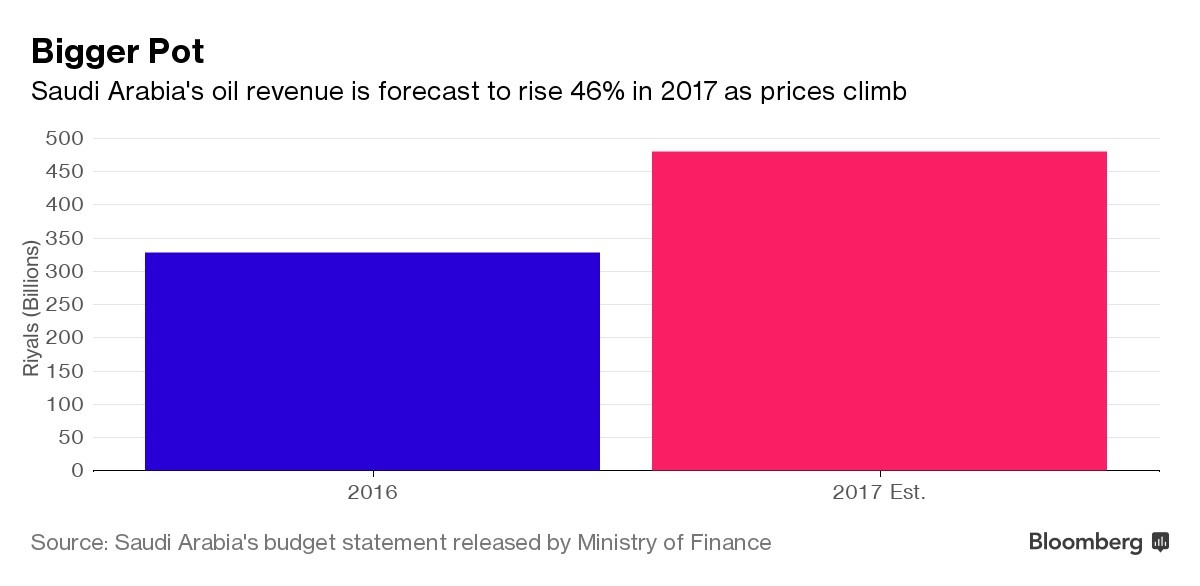 Everyone have a safe and happy holiday weekend.