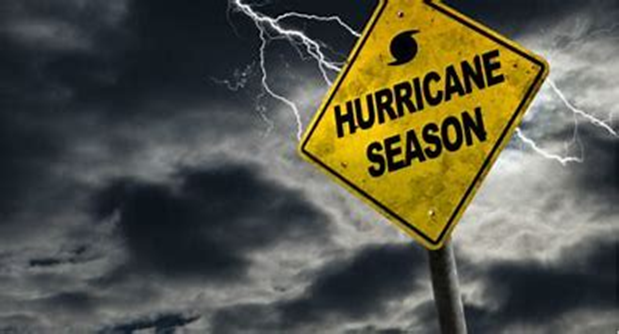 As August 2023 unfolds, Americans are facing an unwelcome financial jolt at the pump. The cost of gasoline is soaring once again, coincidentally, just before Labor Day weekend and the ominous start of the hurricane season with Hurricane Idalia expected to make land fall this week. This double whammy of events is sending a ripple effect through the economy and impacting everything from travel plans to household budgets. In this blog, we'll delve into the factors behind this sudden gasoline price surge and explore strategies to mitigate its impact.
The Perfect Storm: Factors Driving Gasoline Prices Up
Several factors have contributed to the re-escalation in gasoline prices during August 2023:
Global Crude Oil Prices: Crude oil prices, a significant determinant of gasoline costs, have experienced fluctuations due to a variety of geopolitical and economic factors. Supply chain disruptions in major oil-producing regions, combined with increased demand as economies rebound from the pandemic have led to a spike in crude oil prices.
Supply Chain Disruptions: The ongoing challenges posed by the COVID-19 pandemic have disrupted supply chains worldwide. From production bottlenecks to transportation issues, as seen with how the Central American drought has impacted the permeability of the Panama Canal, which is responsible for moving 80% of the World's trade.
Labor Day Weekend: The Labor Day weekend traditionally marks the end of the summer season, as millions of Americans hit the roads for one last vacation. This surge in demand for gasoline typically results in an uptick in prices, as fuel suppliers adjust to the increased consumption.
Hurricane Season Apprehensions: August and September historically mark the height of hurricane season in the United States. The potential threat of hurricanes affecting major oil refining and transportation hubs has created uncertainty in the energy markets, prompting suppliers to adjust their pricing models in response to potential disruptions.
Impact on the Economy and Consumers
The surge in gasoline prices during August 2023 is rippling through the economy, affecting various sectors and consumer behaviors:
Travel Plans: The timing of the gasoline price hike just before Labor Day weekend has left many travelers reevaluating their plans. The national average for a gallon of regular was $3.78 on Labor Day 2022.  The current national average is $3.82 according to GasBuddy.
If prices continue upwards toward the holiday weekend, some families might opt for shorter trips or choose destinations that are closer to home to avoid the brunt of the increased fuel costs.
Consumer Spending: Higher gasoline prices can lead to reduced discretionary spending as consumers allocate more of their budget to fuel expenses. This shift in spending patterns could impact industries like dining, entertainment, and retail.
Inflation Concerns: The broader economic impact of increased gasoline prices could contribute to inflationary pressures. As transportation costs rise, businesses may pass on these costs to consumers through higher prices for goods and services.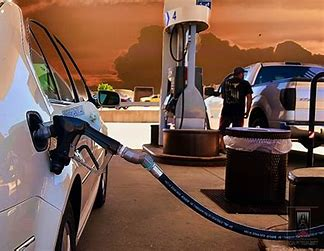 Mitigating the Impact: Strategies for Consumers
While the situation may seem challenging, there are steps consumers can take to navigate the higher gasoline prices:
Fuel-Efficient Driving: Practicing fuel-efficient driving habits, such as maintaining a steady speed, reducing idling, and avoiding sudden accelerations, can stretch each gallon of gasoline further.
Carpooling and Ridesharing: Sharing rides with friends, family, or coworkers can significantly cut down individual fuel expenses. Consider carpooling or using rideshare services for both daily commutes and longer trips.
Public Transportation and Biking: Exploring public transportation options, where available, or opting for biking and walking can help reduce the need for gasoline altogether.
Trip Planning: If a road trip is on the horizon, plan your route carefully to minimize mileage and maximize fuel efficiency. Apps and navigation tools can help you find the shortest and most fuel-efficient routes.
As the August 2023 gasoline price surge coincides with both the Labor Day weekend and hurricane season, Americans are finding themselves amid a challenging situation. The convergence of global oil market dynamics, supply chain disruptions, and seasonal factors has led to this unexpected increase in gasoline prices. While the impact on travel plans, consumer spending, and inflation is undeniable, consumers can leverage fuel-efficient practices and alternative transportation options to cushion the blow on their wallets.
US gasoline prices at year high, tight supply weighs on motorists | Reuters
Hurricanes could drive gas prices, and inflation, higher | CNN Business
Panama Canal authorities set restrictions on cargo ship travel due to unprecedented drought (msn.com)
Gas prices soar 60 cents per gallon since start of year to batter inflation-weary drivers (nypost.com)