Recap
Going into last night's mid-term elections the balance of power in the Senate stood at 51 Republican held seats and 49 Democratic held seats, while the House of Representatives stood at 235 Republican held seats and 193 Democratic held seats (with 7 vacancies). Meaning the Republican Party held control of both houses of the Legislative branch.
Waking up this morning the final results were not quite in yet as we have several Senate and House races not yet called or confirmed. However, the bigger news is something we are sure of, Democratic Party will now take of the House of Representatives with majority control, and the Republican Party will maintain control of the Senate.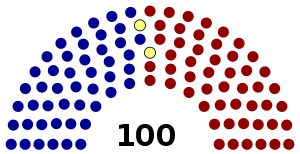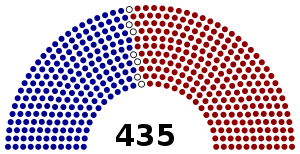 What does it mean?
Well nothing is even final yet, and it will likely be months before we truly see how these results are going to effect the markets and industries or economy overall. However, we can look at the immediate reactions and discussions. So far this morning the Dow Jones Industrial Average (+1.06%), S&P 500 (+1.33%) & Nasdaq Composite (+1.87%) are all trading solidly higher. However, the dollar was selling off, down 0.40% and to this point seems to be the only sign that something has really changed in the financial markets.
As for the crude oil markets, a split in Washington may cause the Trump administration to soften its hard-line stance on countries like Iran and, according to the MarketWatch, some investors were also predicting increased regulation in the sector with a Democratic House. So far this morning the US benchmark crude-oil prices were briefly higher after the recent stretch of weakness. WTI crude for December was up 1.1% at $62.89 a barrel, while January Brent was rising 1.6% at $73.30 a barrel.
https://www.nytimes.com/interactive/2018/11/06/us/elections/results-dashboard-live.html
https://www.marketwatch.com/story/what-the-midterm-election-outcome-may-mean-for-markets-2018-11-07
https://www.cbsnews.com/live-news/2018-midterm-elections-results-polls-us-races-live-updates-today-2018-11-06/
https://www.thestreet.com/investing/stocks/midterm-elections-markets-what-tuesday-s-results-may-mean-for-us-stocks-14770002