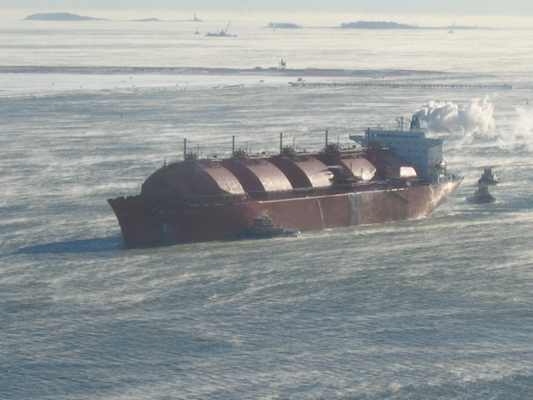 Liquefied natural gas (LNG) has overtaken pipeline gas as the most abundant and valuable form of U.S. natural gas exports. LNG exports are on track to break volume and earnings records in 2022, but the stellar short-term gains for exporters may have long-term consequences for the entire U.S. energy sector due to the resulting higher natural gas prices, according to Reuters.
The energy crisis occurring in Europe is a big factor to the boom in exports because desperate buyers are paying top dollar to replace the reduced Russian pipeline supply. Through July of 2021 revenue was $13 billion compared to the same time this year with revenue currently at $25 billion.
Domestic gas demand has also outgrown production, climbing nearly 5% in the opening seven months of 2022, and leading to a tightening in the overall U.S. gas market despite the record output pace.
As the brisk Liquefied Natural Gas export pace and uptick in local use resulted in reduced supplies for domestic consumers, U.S. gas prices have trended higher, averaging $6.60 per MMBtu through October 24 compared to $3.56 during the same period last year.
We will see how the market reacts to the increase in demand both domestically and internationally during the winter months ahead.
Column: Higher LNG exports may turbocharge U.S. energy transition | Reuters
Higher LNG exports may turbocharge U.S. energy transition – Energy News for the United States Oil & Gas Industry | EnergyNow.com