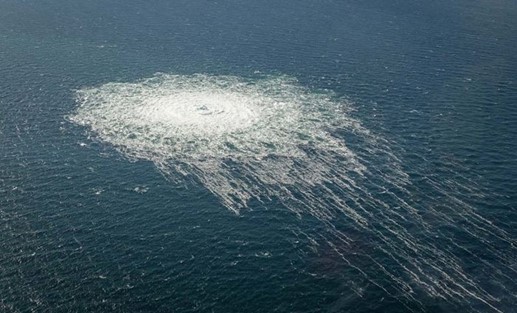 European countries are scrambling to investigate two mysterious gas leaks in major Russian pipelines running below the Baltic Sea. You may recognize the "Nord Stream" name from current events: the two natural gas pipelines have been frequently mentioned as tangential casualties in Russia's invasion of Ukraine. As the European Union (EU) countries have stepped up the political pressure on Russia, Russia has countered with threats to discontinue the natural gas deliveries that power much of Europe's electrical grid.
First, Denmark's Energy Minister said in a written statement Monday that a gas leak had been detected in Stream 2, even though it is not currently pumping natural gas to Europe. A short time later, Sweden's Maritime Authority warned of two leaks in Russia's Nord Stream 1 pipeline. Now, both the EU and Russia are having to consider all options as to what could have caused the suspiciously timed leaks. Denmark's Prime Minister finds it "hard to imagine that these are coincidences."
Even Dmitry Peskov, Kremlin spokesman, said "no option can be ruled out right now."
Although geopolitical conflict had halted the operation of both pipelines, they still contained gas under pressure. Given the recent skyrocketing energy costs in Europe, it's fair to say that many were hoping the pipelines would begin to flow again at some point in the near future. With this new damage to contend with, those hopes are in jeopardy.
Sources:
https://www.nbcnews.com/news/world/nordstream-leaks-russian-undersea-gas-lines-sabotage-fears-rcna49563
https://www.marketwatch.com/story/sweden-reports-leaks-on-nord-stream-1-shortly-after-damage-found-on-nord-stream-2-11664270299