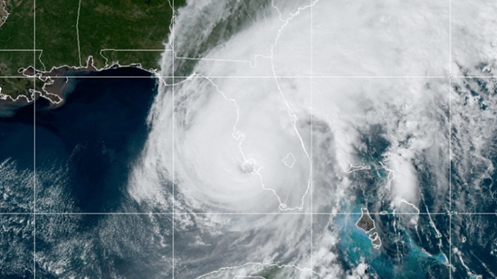 As the prices of oil and gas continue to affect households across the United States, some are fearing Hurricane Ian could send the costs of these essentials even higher. On Wednesday, Ian, a category 4, sustained winds of 150 mph as it hit the Florida Gulf Coast. Also on Wednesday, President Biden warned oil and gas companies not to raise prices amid the storm.
The state of Florida does not have any oil refineries and produces about 6,000 barrels of oil per day, representing only a small fraction of US oil production, which accounts for 11.8 million barrels per day. Earlier in the week hurricane Ian did cause some disruption of major oil platforms in the Gulf of Mexico. BP and Chevron both cut production at offshore oil platforms. These facilities produce 485,000 barrels per day which accounts for 27% of oil production in the Gulf.
Fuel imports into Port Tampa Bay will likely not need to perform any dredging and barges carrying fuel from the Gulf Coast refineries are awaiting entry once the port re-opens. Fuel imports that come in from Port Tampa Bay provide 43% of Florida's fuel used for jets, airplanes, and vehicles. Currently, transport trucks are allowed to deliver fuel from terminals to their destinations. It also distributes diesel and jet fuel from the port to Orlando.
Sun Coast Resources, emergency fuel delivery provider, has 200 tank trucks delivering fuel and water to the areas that have been hit the hardest from the hurricane. Its drivers are mainly delivering fuel to utility repair crews, food retailers, and hospitals.
https://abcnews.go.com/Business/hurricane-ian-means-food-gas-prices/story?id=90630806
https://www.reuters.com/world/us/hurricane-ian-probably-wont-cause-spike-florida-gasoline-prices-2022-09-29/
https://www.npr.org/live-updates/hurricane-ian-update-florida-09-28-2022