In some of our previous blog post's we've discussed the driver shortage and how it is affecting the fuel industry. In the fuel industry alone, it is hard to find drivers with the proper requirements and hazmat endorsements. This is causing drivers who are qualified to ask for competitive wages, which is causing freight rates to go above standard levels. What is happening to lesser paid jobs in the transportation industry?
Compared to the commercial and industrial side of businesses, school bus driver wages are by no means competitive. Within this industry, the driver shortage is much worse. In Rochester, New York, it is one geography that is feeling the effects of the shortage.  The school districts say that they are 70 drivers short with more resignations coming in every day. This challenge is causing the students of Rochester to start the year remotely. Not from the pandemic, but from a driver shortage.
Could we start to see more schools follow this trend of working remotely long term because of this shortage? Will more people with commercial licenses step up despite the competitive wages throughout the other parts of the industry? If the trend continues how, it is going, we could see remote schooling become more prevalent in our education system without the pandemic being a factor.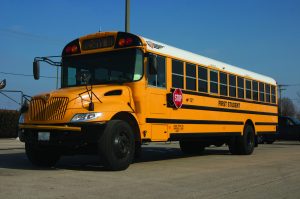 https://www.wgrz.com/article/news/education/rochester-schools-start-year-remotely-lack-of-bus-drivers/71-7ce1b87d-07d2-4287-926c-600a5a5509fd