As a consumer, we tend to believe that companies will prioritize their profits over everything else, and a higher price point means they are making more money.  While that might be true in some industries, oil and gas companies are feeling a negative impact on rising oil prices across the globe.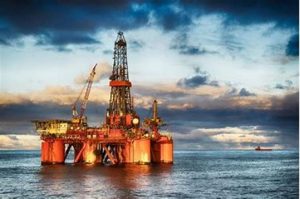 Multiple factors come into play regarding higher oil prices, but it relates back to the supply and demand principle.  Recent destruction to oil rigs in the Gulf of Mexico from Hurricane Ida, are still impacting inventory levelswhich has helped drive prices up.  Compared to last year we saw the market flooded with product because people were driving much less due to the pandemic, we experienced prices bottoming out.  The TribLive reported that the price of a gallon of delivered oil in a 150-gallon delivery last November was $1.95 a gallon.  In one year prices have risen nearly a full dollar to $2.85 a gallon.
Companies in the oil products delivery business can see an even higher strain on profits because customers are buying less oil due to the high prices.  This in turn impacts the amount of stops each delivery truck makes, which can cause more wear and tear on a company's power units.  Compared to a company making full deliveries daily and receiving a profit margin from a full truck load, they are now being called upon by customers to deliver much smaller loads.  The TribLive says it's normal for fuel delivery companies to give their customers 15-45 day pay terms, but they are still required to pay for the fuel about once per week.  This causes the fuel delivery company to carry a large line of credit and increases risk among their operations.
Western Pa. oil companies not happy about steep price increase kicking in | TribLIVE.com
http://www.news.com.au/national/western-australia/oil-rig-off-perth-coast-on-the-move/news-story/2708a3390bf742746b3c09877c4aadac