We live and work in an area where jobs have been created and sustained through the rapid increase of shale production. "Pennsylvania's abundant energy resources have spurred economic investment and brought jobs to the state. Studies have tallied nearly 322,600 jobs in Pennsylvania that provide nearly $23 billion in wages to Pennsylvanians."[1] The numbers of created jobs are exciting for growth in Pennsylvania, but the state's average poverty level still sits around 12.9%. According to the U.S. Census Bureau, Washington and Greene counties have poverty levels of 10% and 15.3% respectively. In two of the counties thriving from shale exploration, the poverty levels are still hovering around the state average.
Dress for Success is a global organization with branches in western Pennsylvania. The organization's vision is "Our vision is a world where women do not live in poverty; are treated with dignity and respect; and are strengthening their families and shaping their communities. We have expanded our reach across the Southwest Pennsylvania Region, serving Allegheny, Butler, Fayette, Greene, and Washington Counties."[2] The Washington Branch of Dress for Success Pittsburgh focuses their efforts on providing women in Washington and Greene counties with "suiting" and preparation for upcoming interviews. Suiting is providing attire to women who would not typically have the means to buy what is necessary for a job interview.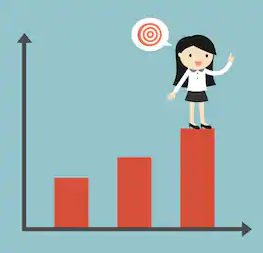 The purpose of the entire organization is explained on their website as:
Our purpose is to offer long-lasting solutions that enable women to break the cycle of poverty. Dress for Success is part of a global movement for change, empowering women to obtain safer and better futures.
We provide each client with professional attire to secure employment, but we are about much more than simply a new outfit. Besides physically equipping the client with apparel and accessories, our programs furnish her with confidence that she carries forever and the knowledge that she can actively define her life, the direction she takes and what success means to her.[3]
In a discussion with Genevieve Peters, Washington County Branch Manager, she provided insight on why she feels so strongly committee to the organization. As a Corrections Officer, she heard amazing things about the organization and how it provides direct help from the donor to the client. Her hands on approach is driving the Washington County Branch of Dress for Success Pittsburgh to bigger and more exciting opportunities. The boutique is located in Washington, PA.
To find out more about her passion for Dress for Success, Genevieve explained her biggest success and what drives her.
What is your biggest success?
When I started with this organization just over a year ago our CEO, Tanya Mallory had a vision to get a mobile suiting unit to reach clients that could not get to us. This is becoming a reality with the launching of two mobile units in the spring. One will be in Washington and one in Allegheny.
(Mobile suiting is the ability to pack items in the boutique and take them to the places where women need support near their homes and work. It provides a personal touch for women who would not have the ability to use the services available at the boutique location in Washington)
What has been your most rewarding moment?
Every interaction with our clients is very rewarding but for me it is getting to see these women on the way up and getting to be a small part of that.
What are your goals for 2019?
To provide as many women as possible with clothing, connections and confidence! To continue to grow the semi-annual FAB sale proceeds to sustain the mobile suiting unit, which we plan to have in operation by Spring 2019. To increase our pool of volunteers to the boutique.
The semi-annual "Fill A Bag" sale begins this Friday in Washington! This fundraiser allows supporters to purchase a bag and find amazing deals on excess inventory of the boutique. The proceeds from the fundraiser are directly used to provide women with items that are usually not donated like fire resistant clothing for oil and gas work in addition to things like scrubs for medical care. There are jobs available throughout western Pennsylvania, and the Washington Branch of Dress for Success Pittsburgh is enabling a capable workforce to excel in these jobs.
[1] https://www.apnews.com/2249fe34ae8a48cb90903743eb048bc5
[2] https://pittsburgh.dressforsuccess.org/about-us/